Is Your Career Value a Secret or Well-Known?
Job seekers generally undervalue themselves because they do not reveal their super powers at every opportunity.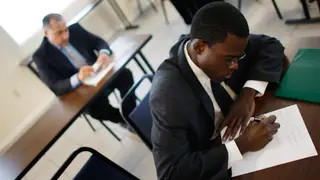 Bewildered employers often receive resumes with much experience, but no identity. Speaking as a former manager, there is not much time spent sifting through a person's credentials to see if his or her featured skills are transferable to my open position. 
Frustrating for you? Yes. 
It's frustrating for the employer if there are 100 other resumes that make the same attempt. 
Job seekers generally under value themselves because they do not reveal their super powers at every opportunity. It's not just the resume either, it is woven throughout the entire presentation whether in his or her first contact with the employer, the phone call to follow-up on an application, the Linked In profile and any other social profile that is out on the Internet. 
Here are several ways to tell if your value is a secret or obvious:
1.    You bring to the table EXACTLY what that employer needs. Research, conversations with employees, online information about the company was thoroughly dissected. Does it show in the first 20% of your résumé? 
2.    You speak with confidence and surety by the questions you ask. Do you ask questions at all? 
3.    Salary is the last issue. You did your homework and used the right sites to research. You know what the industry salary rate 
4.    Your resume, cover letter, application, and speech reek of accomplishments. They are so clear potential employers can cite them
5.    Your smile shows it. It's a sign of a healthy presentation because you are prepared
6.    Your career results to date has clearly paved your path to the future
7.    Core competencies have measures and impact. The real game changer is when you can explain how you succeeded without focusing on "I"
There are other signs that indicate your career value. It should be as obvious as your interview suit. Or is that a secret too?
 
For more information about finding great career opportunities with companies that value diversity, check out OppsPlace.
BET National News - Keep up to date with breaking news stories from around the nation, including headlines from the hip hop and entertainment world. Click here to subscribe to our newsletter. 
(Photo: Joe Raedle/Getty Images)