Tina Turner 55-Track Box Set Coming in Time for the Holidays
This marks the first time the late singer's singles have been released as a set.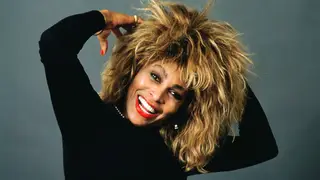 Fans will be able to commemorate Tina Turner's extraordinary 50-year musical journey with a special career-spanning box set titled "Queen of Rock 'n' Roll." This collection includes all 55 of the late singer's singles from 1975 to 2023 and will be released Nov. 24 via Rhino.
It marks the first time Turner's singles collections have been released as one set. Listeners can expect classics like her 1975 cover of Led Zeppelin's "Whole Lotta Love" from her second solo studio album "Acid Queen," as well as duets with performers like David Bowie, Eric Clapton and Rod Stewart.
The collection also features a new version of "Something Beautiful Remains," retitled to simply "Something Beautiful."
"Queen of Rock 'n' Roll" will come in 5xLP and 3xCD packages; a pared-down 12-track vinyl version will also be available. Each version has a foreword written by Turner's friend and collaborator, Bryan Adams.
"From obscurity to the stages of the UK and Europe, I credit Tina for changing the course of my life, and I'm so grateful to have had some of her precious time," Adams wrote. "She was a force of nature, no one had her energy or her voice. I suppose it's fitting to say it's only love, and that's all."
Turner passed away last May at her home in Switzerland after a longtime battle with health issues. She was 83.