Prayers Up!: KeKe Wyatt Says Her Baby Boy Is In The ICU Again
The singer shared the news via Instagram.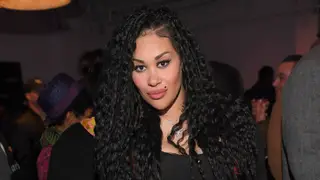 KeKe Wyatt's infant son Ke'Zyah Jean Darring is back in the ICU, according to the singer's latest Instagram post.
"In the ICU again but still making it. 13 weeks old and doing GREAT!!! #GODISGOOD," she captioned a photo of her baby boy in the hospital. "We love u so much!!!"
The 13-week-old miracle baby has been a soldier since his arrival. Back in May, Wyatt took to Instagram to share news about the birth of her second child with her husband, Zackariah Darring.
Wyatt has been very open about the challenges she faced during her pregnancy. The mom-of-eleven decided not to terminate the pregnancy after a doctor diagnosed baby Ke'Zyah with a rare genetic disorder called Trisomy 13 (also known as Patau Syndrome).
In the birth announcement on Instagram, Wyatt said, "We believed the report of the Lord and after holding our beautiful healthy baby boy Ke'Zyah & looking into his eyes, I'm glad we did. We are both believers and know that God has & will continue to have the final say."
FYI: The "Nothing in This World" singer has documented her journey on social media in hopes of creating awareness and "to share or encourage another women that might have to face this battle."
Join us in sending prayers for Wyatt's family as they continue to walk in love and faith.