Commentary: The Wretched Words of Michael Dunn's Testimony
Before the prosecution rested its case in the death of Jordan Davis, Michael Dunn testified that he had "no choice" but to shoot the unarmed Black teenager.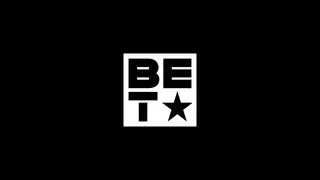 In riveting yet preposterous testimony, Michael Dunn contended on the stand that he had absolutely no choice but to get his gun and shoot the unarmed Black teenager over a dispute about loud music.
"Jordan Davis kept escalating this until the point I had no choice," Dunn said, testifying on Tuesday. "It was life and death."
It is a breathtaking assertion. Dunn has maintained that when one pulls into a gas station convenience store and is confronted with unpleasantly loud music, the only option to deal with the situation is to demand of the passengers that the music be turned down and resort to deadly gunfire when that doesn't produce the desired effect.
It is the latest symbol of how cheap the lives of young Black men have become in this still young millennium.
"I have every right of self-defense, and I took it," insisted Dunn, a 47-year-old white man, during a lengthy cross-examination by the prosecutor. Dunn insisted that he had no choice but to shoot the 17-year-old Black man because he feared for his life because Jordan was dangerous and had produced a weapon during the course of their argument.
However, law enforcement officials said no gun was found in the SUV that Davis and three other young Black man were in. What's more, Florida Department of Law Enforcement analyst Sukhan Warf said toxicology tests on Davis showed no signs of drugs or alcohol in his body.
There's no doubt about it. The death of Jordan Davis is absolutely sickening and heartbreaking. His death is so completely senseless. But it is another example of the distressing times in which we live. Guns are now so pervasive, so omnipresent and they are perceived as the item of choice to satisfy the demented whims of any irrational mind.
Let's face it, teenagers who play music loudly is a phenomenon as old as the invention of music recording and amplification. Any sensible person would simply ignore the music, make his or her purchase from the convenience store and go about his or her business.
Dunn somehow decided that his desire for quiet was more important than anything, even human life. And like the slave owner of antebellum plantation America, he cringed with indignation at the very idea that some young African-American would talk back to him. It wasn't just the music that angered him, it was ultimately the boldness of a young Black teenager who dared to speak up to him that made Jordan Davis unfit to live.
It is once again the stomach-turning story of so many young Black men in American history; it has accounted for the fate of Trayvon Martin, of Emmett Till.
One can only hope that justice is served and that this trial will not end with the kind of travesty of justice that has too often accompanied these sad events throughout the history of this country.

The opinions expressed here do not necessarily reflect those of BET Networks.
BET National News - Keep up to date with breaking news stories from around the nation, including headlines from the hip hop and entertainment world. Click here to subscribe to our newsletter. 
(Photo: AP Photo/The Florida Times-Union, Bob Mack, Pool)