Celebrity Tributes to DMX Death: Eve, Halle Berry, Chance the Rapper React
The legendary rapper passed away at 50 years old.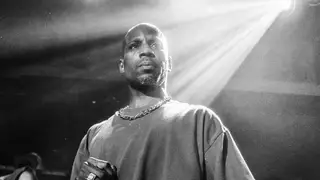 The world is mourning the loss of DMX. The rapper, born Earl Simmons, passed away on Friday, April 9 after suffering a heart attack following an overdose and being hospitalized a week. He was 50 years old.
X reportedly suffered an alleged drug overdose on Friday night (April 2) and was described as being in grave condition at a White Plains Hospital in New York.
According to TMZ, on April 2 he overdosed at his home at around 11 p.m., which triggered a heart attack. He was in the critical care unit and on April 8 brain activity tests were administered on DMX, which revealed that he had yet to regain brain function.
From Hollywood to hip hop, tributes are pouring in for the "What's My Name?" rapper.