Here's The Reason Why Your Photos Don't Get Any Likes
And this is how you can fix it.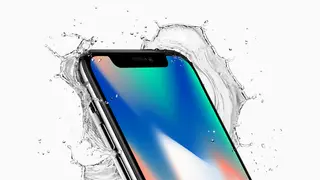 Ever wonder why any influencer's photos are roughly 1000x (purely a scientific metric) better than your own? I did. So in the name of all things journalistic, I decided to figure out just how to get my photos to a next level. Sometimes it's DSLR, but in may cases, photos taken by an iPhone can look just as magical. The first step, secure an iPhone X (for those of you guys still wondering, it is a "ten" and not an "x." You're welcome!)
So for starters, the iPhone X has a superior camera, but by now you already know that. The phone has been out for months now, but the equipment itself is only half the struggle. The other elements to making sure other people enjoy your photos are equal parts talent and *ahem* enhancements. Talent is subjective, but enhancements, they are available to everyone! I did some serious research and arrived at three must-have apps for getting your photos more likes than all your friends.
If all else fails and you're just not vibing with any apps, the experts at Apple have several handy tips that can help you make sure your iPhone X photos are poppin':


For your DSLR-like fix, try using portrait mode on iPhone X (now works on selfies too!) Portrait mode applies a depth-of-field effect to make your foreground subject sharp while creating a beautifully blurred background. This effect, also known as "bokeh" and previously only capable on DSLR cameras, turns the camera you carry around with you every day into an even more powerful photography tool.


Want to take a picture while you are recording? Take a photo by tapping the white circle to the left of your record button.


Use burst mode to continuously capture 10 photos per second, just go to the camera app and hold the shutter. Pro tip: scroll through the burst selects to pick the best photo.


For a fun way to bring even more life to your Live Photos, try one of the new Live Photo effects: loop, bounce, and long exposure. Simply swipe up on a Live Photo in your camera roll to apply one of the effects on your photos. 


Use Live Photos to edit your photo frame (great hack to fix a photo if someone was blinking).


Tap the screen and hold to lock exposure and focus — this is especially handy when you're shooting a specific point in a scene with a lot of movement.


Never miss a moment: Access your camera from the lock screen using 3D Touch. 


A Color Story

If you're someone who wants a curated look to your social media, this is the app for you. You can create custom filters and preview how your Instagram feed will look once you have decided on an aesthetic. Personally, I am not that concerned with my feed, but it is quite useful for people who care deeply about the overall look of their social media. It's even better for brands. If you're someone managing multiple accounts, this app is a gift from heaven. 

Adobe Lightroom

This was my personal favorite app. It was like having Photoshop on your phone without having the risk of looking like you edited your photos too much. You know that several celebs have found themselves in hot water over a heavy Photoshop hand (or finger, I should say) so it's always easier when the app enhances everything for you, without too much drama. The best thing about this app is that you can edit across platforms, so you can go from your computer to iPad to iPhone and it automatically saves all the changes you make so you never have to start over. Major win! 

Priime

An app that features filters curated by professional photographers. You can fake a camera look if you want to. Plus, the filtesr are all-in-one. All of the work is basically done for you! What can be better than that?