New Ad Campaign Pushes Constitutional Right to Vote
A new ad campaign by the Advancement Project is pushing a new constitutional amendment that guarantees the right to vote.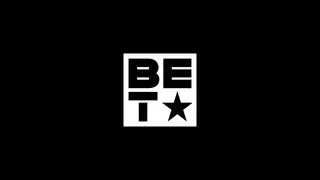 Desiline Victor, a 102-year-old Florida woman, had to stand in line for hours to vote in the 2012 elections.
She is now featured in a new television ad campaign by the Advancement Project, an organization pushing for a new amendment in the U.S. Constitution that will guarantee citizens the right to vote.
Like Victor, many citizens will show up to the polls to cast their ballots but will face rules that will make it more difficult for them to do so.
"This year alone, 30 states have introduced restrictive voting bills that make it harder for veterans, seniors, young people, people of color and people with disabilities to vote. Virginia and Arkansas both passed restrictive photo ID laws," writes the Advancement Project.
"Virginia passed legislation placing new requirements and penalties on voter registration drives. In North Carolina, right-wing lawmakers are poised to cut early voting, pass restrictive photo ID requirements, and place severe restrictions on voting rights for people with past felony convictions," they continued in a statement announcing their new campaign.
In the video ad campaign that aired on MSNBC, the narrator invites voters to push for a "fundamental right to vote in free, fair and accessible elections."
The 15th Amendment states it is unconstitutional for any government in the United States to deny a citizen the right to vote based on their "race, color, or previous condition of servitude."
But America is one of 11 of 119 democratic countries that do not "explicitly" provide the right to vote in their constitutions, according to the Advancement Project.
The ad is kick-starting a national campaign that will push for national standards in voting procedures as there are "13,000 different voting jurisdictions and elections are run 13,000 different ways," says Judith Browne Dianis, co-director of Advancement Project.
BET National News - Keep up to date with breaking news stories from around the nation, including headlines from the hip hop and entertainment world. Click here to subscribe to our newsletter. 
(Photo: Courtesy The Advancement Project)