BET Awards 2022: 5 Most Memorable Pop Smoke Collaborations
The rapper was nominated for 'Best New Artist' at last year's ceremony.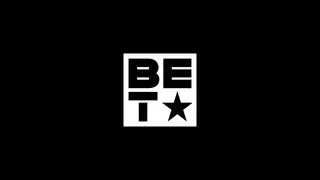 With the BET Awards 2022 set to air on June 26, it's hard to imagine some of hip hop's most promising—and—veteran rappers will not be with us as we celebrate the biggest night in culture.
Of those taken far too early from fans was rising New York drill star, Pop Smoke. The rapper was nominated at the BET Awards 2021 for "Best Male Hip Hop Artist" but lost to Atlanta-based emcee Lil Baby.
Although he had only recently begun his musical career, releasing his first single in 2018 titled "MPR (Panic Part 3 Remix)." A year later, he garnered a more extensive fan base following the release of his breakout single "Welcome to the Party" and "Dior." His debut album,  Shoot for the Stars, Aim for the Moon, executive produced by 50 Cent, was released following his 2020 murder. In the short time, Pop was around, he collaborated with several artists, including Travis Scott, Quavo, Skepta, and more. Ahead of this year's BET Awards 2022, hosted by actress Taraji P.Henson on Sunday, June 26 at 8 p.m. ET/PT, here are some of the most memorable Pop Smoke collaborations.
"Welcome to the Party" featuring Nicki Minaj

The Brooklyn emcee rose to fame with his single "Welcome to the Party," triggering a remix from industry veteran Nicki Minaj. The Queens native has never missed an opportunity to work with rising talent.

"Shake the Room" featuring Quavo

Pop and Quavo live their best lives in "Shake the Room." From expensive dinners and dancing on tables to drag racing in even more luscious whips, the rap duo is young, famous, and rich.

"The Woo" featuring 50 Cent and Roddy Ricch

The song was released as the second single from the posthumous debut studio album, Shoot for the Stars, Aim for the Moon. The accompanying music video which features Fif and Roddy was released on July 20, 2020, on what would have been Pop's twenty-first birthday.

"For the Night" featuring Lil Baby and DaBaby

Pop debut album had many standout tracks including "For the Night" featuring Lil Baby and DaBaby debuted and peaked at number six on the US Billboard Hot 100, giving Pop Smoke his first, DaBaby his fourth, and Lil Baby his fifth top-10 hit in the US.

"Demeanor" featuring Dua Lipa

Pop and pop star Dua Lipa co-wrote this uptempo single from the rapper's posthumous second studio album, Faith, released nearly a year after his death. Lipa paid tribute to the late star in her verse. While many alleged that this wouldn't be a song the rapper would sign up for, the record performed fairly well on the charts—the success that would further push Pop's stardom.

Tune into the BET Awards 2022 Sunday, June 26 at 8 p.m. ET/PT on BET.