Rapper Lil Devin Shot And Killed At New Year's Party
He was only 24 years old.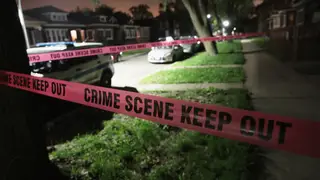 Rapper Lil Devin, born Devin Swain, was fatally shot at a New Year's Party, according to WXIC.
The outlet reports that police were called to the family home in Anderson, Indiana after masked men allegedly broke in and attacked Swain. The rapper was found with injuries to his chest.
The 24-year-old later died at the hospital.
Swain's brother, Donald Cox, told WXIC, "It's definitely hard, we never really expected, like, something like this to come about to such a phenomenal person. He was just one of those people that believed in me before I even believed in myself."
Lil Devin was known for the songs "MVP," "Stuck in this Life" and last year's "No Parties."
Anderson, Indiana police are still investigating and have not released additional information.
See the news brief below: