Frank Ocean's Mother Posts Heartrending Tribute Dedicated To Her Late Son, Ryan Breaux
The R&B singer's younger brother passed away in a car crash over the weekend. He was 18.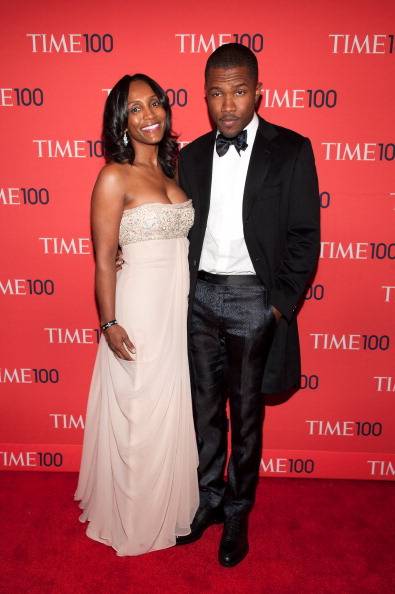 Frank Ocean's mother, Katonya Breaux Riley, has made her first social media post since the death of her 18-year-old son, Ryan, who died in a car crash on Sunday.
Taking to Instagram on Wednesday (August 5), Breaux shared a photo of the teenager, who went by Ryan Breaux, hugging her from behind as content smiles adorn both of their faces. The photo was posted without a caption.

In September, Breaux celebrated her son's 18th birthday with a throwback collection of childhood pictures, writing "I spent hours going through photos because I know how specific you are and didn't want you to ask me to take any down."  

"Look at you! Brave, beautiful and kind, loving and genuine, this is the first step to adulthood kiddo, you've got this! We love you so much! Live your blessed life Ry!!" she wrote.

On Wednesday (August 5), the Ventura County Sheriff's Office confirmed that Ryan, who is legally named Ryan Moore, was one of the two victims that died in the fatal car crash that occurred over the weekend. The other victim was 20-year-old Ezekial Bishop, who was driving. 

According to KABC, authorities responded to a call reporting a single-vehicle collision at about 1:30 a.m. on Sunday (August 2) in the Thousand Oaks neighborhood of California. The car was engulfed by flames when they arrived and the two male passengers were pronounced dead at the scene. 

A preliminary police investigation determined that Moore and Bishop died after the vehicle veered off the median and crashed into a tree "at high speed," causing it to burst into flames upon impact, according to New York Daily News.

Ryan was the younger brother of Grammy-winning R&B singer Frank Ocean. The 32-year-old has not yet publicly commented on the matter. Following news of his death, a number of their close friends took to social media to send the Breaux family their condolences and share their own tributes to Ryan.

The official cause of the collision is still under investigation by the Thousand Oaks Police Department.