Air Pollution Listed As the Cause Of Death For 9-Year Old UK Girl Who Lived In Toxic Environment
Ella Adoo-Kissi-Debrah died after suffering for years in an area rife with dirty air. She's the nation's first person recorded to have it listed as a cause of death.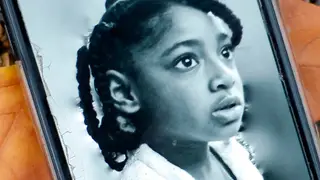 A coroner in London has determined that a 9-year-old Black girl, who  died in 2013 of asthma, also succumbed because of a fatal exposure to air pollution. The ruling makes Ella Adoo-Kissi-Debrah the first person in the United Kingdom to have "polluted environment" listed as the cause of death on her death certificate.
"I will conclude that Ella died of asthma, contributed to by exposure to excessive air pollution," said Southwark Coroner's Court assistant coroner Philip Barlow after a two-week inquest, according to British newspaper The Independent. Her cause of death will be recorded as acute respiratory failure, severe asthma and air pollution exposure.
The determination outlines the increasing dangers of environmental failures, particularly in communities where children are constantly exposed to them. According to one World Health Organization study, more than 90 percent of children under age 15 -- about 1.8 billion -- around the world breathe polluted air each day.
Ella, who lived in Lewisham in southeast London, died after a severe asthma attack. Prior to her death she had suffered multiple seizures and had to be hospitalized more than 30 times over three years, The Independent reported.
At age six, she had to be put in a medically induced coma to stabilize her. "It got to the point we were just waiting for the next [seizure] to happen," her mother, Rosamund Adoo-Kissi-Debrah, said during the inquest.
An earlier inquest ruling from 2014 said that Ellla died of acute respiratory failure, but did not identify air pollution as a factor. That was pushed aside when new evidence surfaced about the levels of toxic air near her home. A 2018 report found an illegal level of pollution near the family's home discovered at a monitoring station, which played a role in her asthma, according to the BBC.
Sir Stephen Holgate, professor of immunopharmacology at the University of Southampton, testified during the inquest that Ella's condition and her environment put her at "exquisite" risk. He wrote a 2018 report showing that the monitoring station constantly recorded an unlawful amount of air toxins over the course of the three years prior to her death.
"Ella's mother was not given information about the health risks of air pollution and its potential to exacerbate asthma," said Barlow, noting that authorities failed to recognize the dangerous amount of nitrogen dioxide (NO2) in the air near their home, which went over WHO and European Union standards. "If she had been given this information she would have taken steps which might have prevented Ella's death."
Ella's mother said that she didn't know anything about nitrous oxides, but had an idea that vehicle pollution could have played a part in the child's illness because of their home's close proximity to one of London's busiest roadways.
Adoo-Kissi-Debrah said she wants more people to be educated on the dangers of air pollution, which continue to endanger the children of London.
We've got the justice for her which she so deserved," she said, according to the BBC. "But also it's about other children still, as we walk around our city with high levels of air pollution."