Sha'Carri Richardson Dominates In 200-Meter Race At Kip Keino Classic
Richardson captured her second win of the Track and Field season in what is being seen as a comeback of sorts.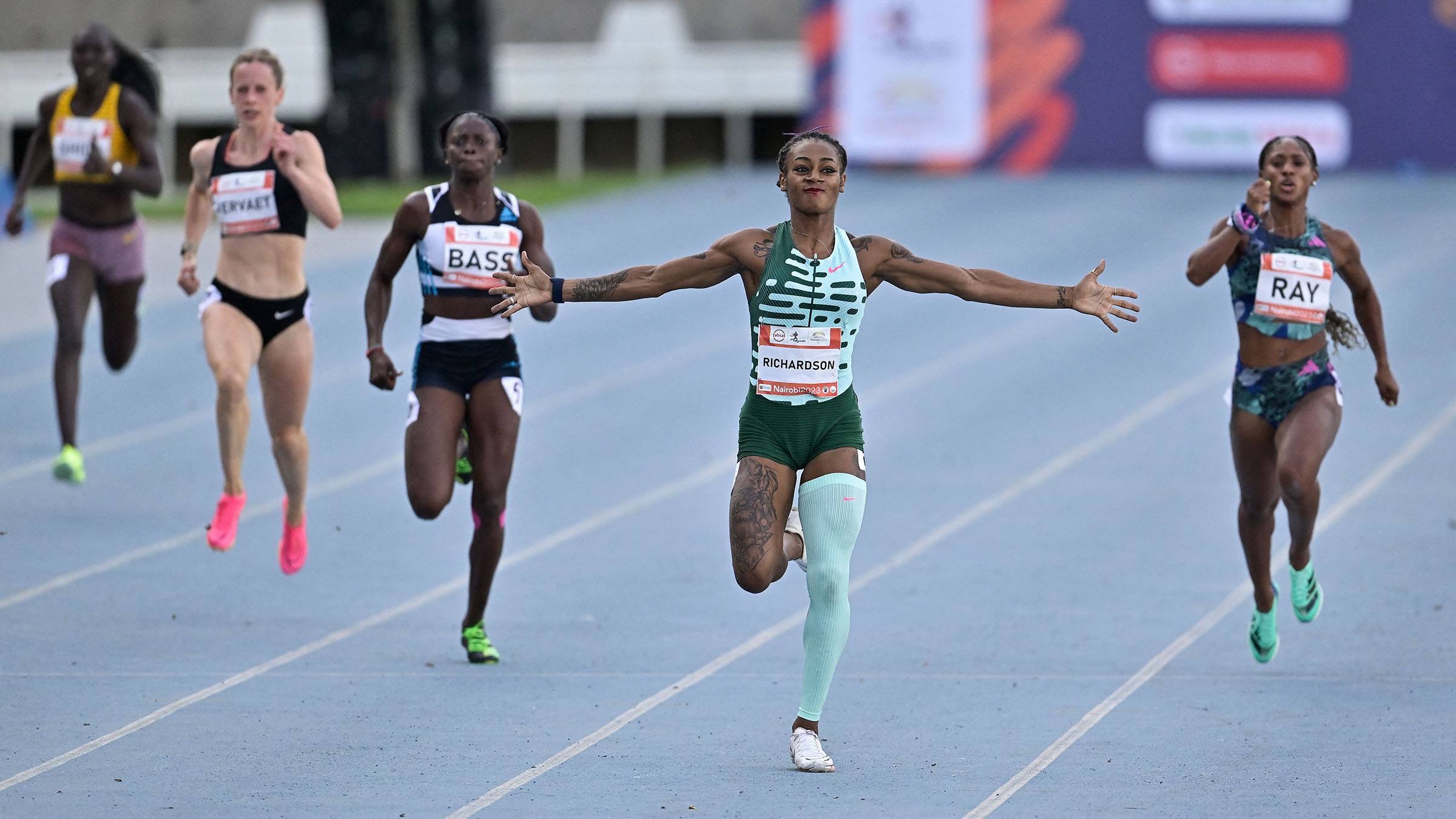 The sprinter put on a dominant display in the 200-meter race at the Kip Keino Classic, which took place in Nairobi, Kenya on Saturday (May 13), reports Olympics.com. Setting a record time of 22.07 seconds, the victory is the most prestigious international race win of her career.
Richardson showed the world that she is still one of the top sprinters in the sport by outpacing fellow Americans Kyra Jefferson and Shannon Ray. She begin celebrating well before reaching the finish line. Jamaican gold medalist Shelly-Ann Fraser-Pryce was not present at the meet.
Following her victory, Richardson claimed that she was not allowed to compete in the 100-meter event Saturday in Kenya nor the 100 in Botswana.
"I got kicked out of the 100 in Botswana and also here in Kenya," Richardson said after the race "I knew I had to do my best with the performance that I was allowed to run in. Despite what others may have gone on social media and said, no one asked me to run the 100. Therefore, I know I needed to do what I know to do about 200 and I'm blessed for it."
After the race, Richardson expressed her gratitude for her victory.
"I found my peace back on the track, and I'm not letting anything or anybody take that anymore," she said. "Like I said before, I had to be kicked out from another 100 meters race, so I had to do my best no matter what. Peace, love, and life."