Kansas City Detective Convicted In Killing Of Black Man Will Remain Free Even After Sentencing
Eric Devalkenaere shot and killed Cameron Lamb in Dec. 2019, but will stay out of jail on bond while appealing.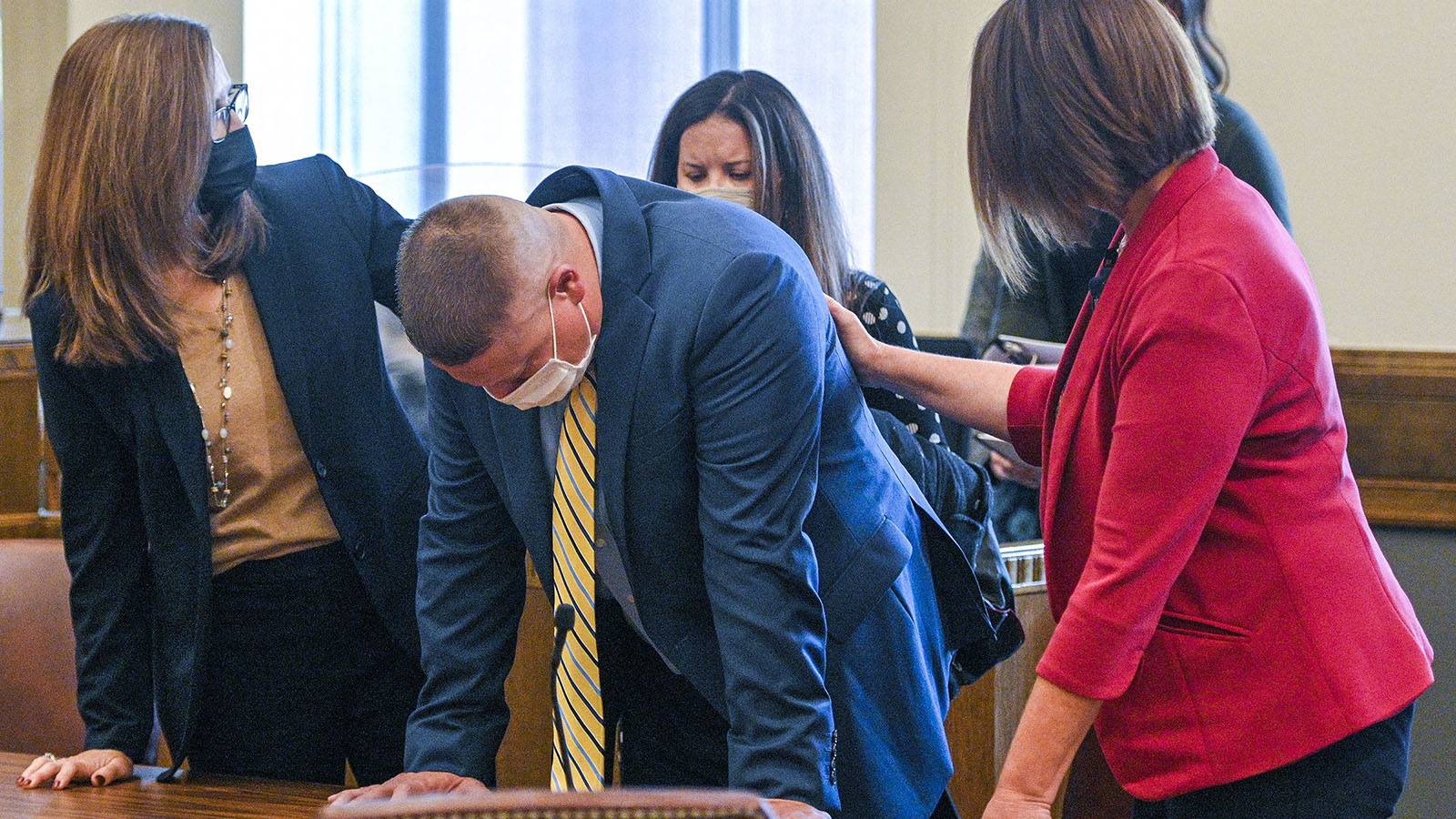 The judge who convicted Kansas City police detective Eric Devalkenaere in Cameron Lamb's killing is agreeing to let him stay out of prison on bond after his appeal, despite the fact he hasn't appealed yet.
According to KCUR, on Tuesday (February 22) Jackson County Circuit Judge Dale Youngs ruled that the officer can remain free after his scheduled sentencing on March 4, when DeValkenaere plans to appeal.
Youngs found DeValkenaere guilty of involuntary manslaughter and armed criminal action after a four-day bench trial in November. The defendant has been free on bond since.
DeValkenaere, a white man, shot 26-year-old Lamb, who is Black, in December 2019 as Lamb was backing his red pickup truck into his basement garage. The former claimed he saw Lamb reaching for a gun.
The shooting happened shortly after a police helicopter spotted a red truck chasing a purple Mustang at speeds of up to 90 miles per hour through a residential neighborhood. Prosecutors argued DeValkenaere acted recklessly by entering Lamb's property without a warrant and firing his gun within seconds of coming upon the pickup truck.
Prosecutors opposed DeValkenaere's appeal bond motion, labeling it an "extraordinary request."
"While a trial involving a police shooting is somewhat rare, the defendant's former employment and the public nature of this case do not require this court to treat the circumstances presented in this motion differently," prosecutors wrote in opposing the request, according to KCUR.