Mike Posner Recalls Getting Dissed by Kanye West
Singer talks his new album, working with Big Sean, and meeting 'Ye.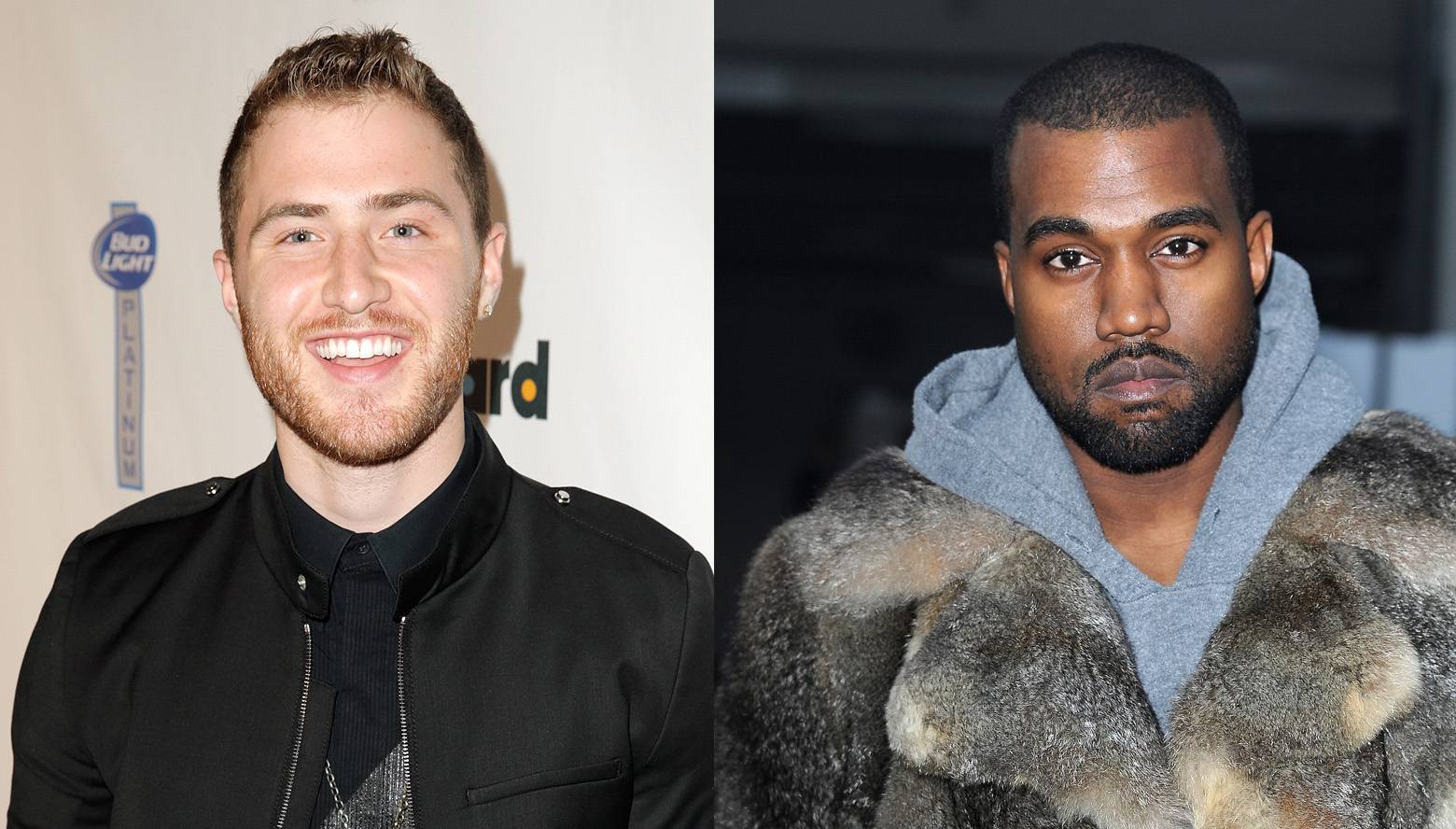 Before Mike Posner's breakout hit, "Cooler Than Me" was making its mark on the top 40, the college student-turned-pop star got shut down by Kanye West.
Posner was in a session helping to produce some songs for then budding star, Big Sean, when it happened.
"In 2009 Big Sean sent me a CD, The Glow In The Dark Tour, this was before I had ever put out my first mixtape," Posner told BET.com about meeting Sean's G.O.O.D. Music boss for the first time. "I'm sitting in the lounge of the studio, and in the other room he's working with Kanye, and I can hear Sean playing Kanye a song that I had done the hook on and produced and I got so excited because I thought, 'Man if Kanye likes this song, this could change my whole life.'"
Change is not always in the way that we expect, though. "I met him and said, 'I did that song that he just played you,' and he said, 'Cool,' and I said, 'Did you like it?' and he responded, 'Not really man.'"
While at the time it may have stung, the "Please Don't Go" singer would enjoy sweet redemption a couple years and a hit album later, when he ran into a gracious Yeezy at an award show.
"Two years later, after the release of my first album [31 Minutes to Take Off] I saw Kanye again at the EMA's and he said, 'man, I really like some of your songs,'" remembered Posner. "He didn't remember meeting me before, but he laughed when I told him that story. He's always been so nice to me when we see each other. At that time in the studio I felt very disappointed because he didn't change my life, but in a lot of ways he did change my life because it inspired me to make more music," he added.
For his next album, Pages (which comes out this summer and will feature collaborations with 2 Chainz, Justin Beiber, Labrinth and of course, Big Sean), Posner is teaming up with The Food Bank in New York and Michigan, which have agreed to donate one meal for a person in need for every album sold. It's something the midwest singer/producer said gave him a renewed sense of purpose.
"I struggled with depression when I was in high school and I remember thinking that if I got a record deal and got a hit song that it would solve all those problems for me," said Posner. "Of course it didn't, but I set about acquiring these so-called trophies, which I did and I'm thankful for, but it took most or all my energy and when I got these things I realized that I didn't feel any happier, so I started thinking about what I was doing and sorta stumbling through things 'til one day on an airplane the idea came to me and ever since I've been able to focus on just making the best songs possible and not worry about very much else," he added.
Before either was finally famous, Mike Posner and Big Sean used to make songs in Posner's basement. But when Sean inked a deal with Kanye West's G.O.O.D. Music, Posner remembers the "Guap" MC giving him the gift that would catapult the then college student into the national spotlight.
"When I went to college I made my first mixtape and Sean gave me three verses for it," remembered Posner. "That was a big reason anyone ever listened to my music. I definitely wouldn't be talking to you now if it wasn't for Big Sean."
In fact, Posner's first single off Pages, "Top of the World" features Big Sean, and has already been picked up for a Reebok campaign.
BET.com is your #1 source for Black celebrity news, photos, exclusive videos and all the latest in the world of hip hop and R&B music.
(Photos from left: Joe Scarnici/Getty Images,  Pascal Le Segretain/Getty Images)