Charges Dropped Against Chicago Mother Whose Son Shot Man Who Assaulted Her
Carlishia Hood and her 14-year-old were both changed with the murder of Jeremy Brown who punched her several times in the face.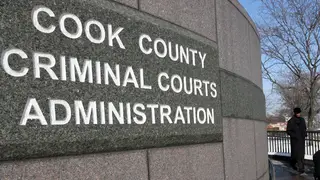 A Chicago woman who was arrested last week for murder after allegedly ordering her 14-year-old son to shoot a man dead who punched her in the face at a fast food restaurant was released from custody after prosecutors dropped the charges against her and the teen, CBS News reports.
Carlishia Hood and her son were charged with first-degree murder for the killing of Jeremy Brown who viciously assaulted her in the restaurant. Hood was also charged with contributing to the delinquency of a minor. At the time of the incident, Hood was a valid FOID card and concealed carry license holder.
Kim Foxx, the State Attorney of Cook County said that decision to drop the charges was "based upon our continued review and in light of emerging evidence."
"Based upon the facts, evidence, and the law we are unable to meet our burden of proof in the prosecution of these cases," Foxx's office said in a statement.
After being changed last week, Hood was held on a $3 million bond, and her son, who was charged as a juvenile, was held without bail.
According to the report, Hood was waiting in line to get to the food restaurant. Brown entered the restaurant shortly thereafter. After getting into a heated exchange with Brown, whose cause was unclear, Hood begins texting her son who was in the car.
Surveillance video outside the restaurant showed the teen entering the restaurant, and cell phone video captures " Brown punching Hood at least three times in the head and face."
As he entered the establishment, Hood's son drew a gun from his hoodie and shot Brown in the back. As Brown attempted to exit the restaurant, he was followed by the teen outside where he fired more shots, following his mother's instructions to kill him, according to prosecutors.
Brown was shot twice in the back and later died as a result of his injuries.
Although prosecutors saw the footage of Hood being punched in the face several times by Brown, it is unclear why Hood and her son were charged with murder.
Irv Miller, a Legal Analyst for CBS 2, argued that Hood and her son had a right to use deadly force because she feared for her life after being struck by Brown.
"You have the right to use deadly force to stop that force against another person, and that's exactly what happened in this case, and that's exactly why the state's attorney's office dropped this case today," Miller said.
From Miller's perspective, Hood and her son should have never been charged at all by the prosecution team.
"This goes beyond an injustice. Frankly, it's a miscarriage of justice as to what happened to this woman and her son," Miller added. "It's a situation where either the charges should have been rejected, or at the very minimum they should have been continued for investigation, rather than just, you know, say, 'Okay, murder charge. Send them to court.'"
Ari Williams, the family's attorney, released a statement saying that the charges have caused "great harm" to Hood, her family, and their reputation.
"Ms. Hood is and has always been a victim," Williams said.