Andre 3000's Mother, Sharon Benjamin-Hodo, Passes Away
The hip hop superstar's mom was reportedly found dead in her Georgia home.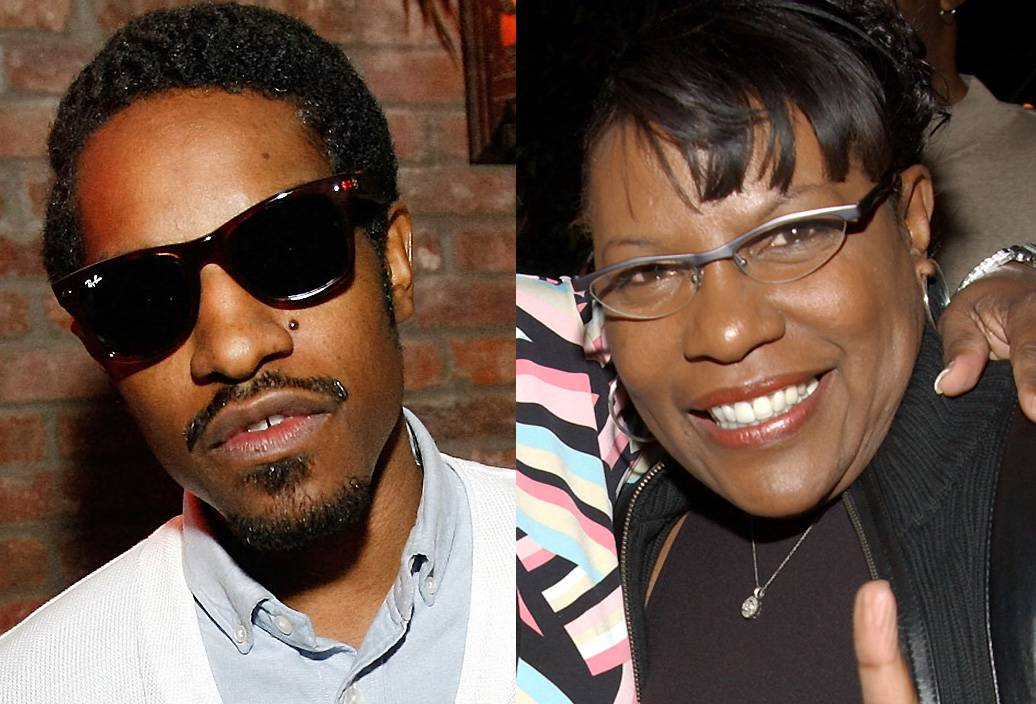 Though the cause of death has yet to be confirmed, sources close to the family announced that she died in her sleep in her Georgia home early in the morning on Dre's 38th birthday, this past Monday (May 27).
Benjamin-Hodo was active in the shaping of Outkast's career and is affectionately known by The Dungeon Family as "Miss B." Big Gipp tweeted out condolences yesterday (May 28): "My condolences And LOVE GO OUT TO 3000 …WE ALL LOVED YOUR MOTHER MISS B..God got her NOW!!#DUNGEONFAMILY… Gipp"
In an interview that Benjamin-Hodo did in 2007 to help promote the National Association of Black Female Executives in Music and Entertainment, she said this of being mother to a famous son: "I'm an average mother. Happy days, sad days, some days are stressful, some days are peaceful… I keep asking God to keep me focused because it's not the star that is really enhancing who I am, it is what he carries — his spirit, his mind — and that is what I'm so grateful for."
When asked what she imagines Dre would say about her, she replied, "He would probably say, 'that's my momma.' But I bet you he could tell you he loves his mom, and he trusts his mom, and he can depend on his mom, and he knows that his mom will get on him, and he's probably gonna say that I'm the greatest."
When asked what she had to say about her son, she said, "He is what he is because he was creative and he is so wonderful, and he's beautiful in all his ways, and he is the best-est son that anyone could have. He is."
She also said of his son, Seven, "when we see him, it's like New Year's Eve." 
Though she "retired" from Outkast management many years ago, she continued to remain active in the community as a licensed real estate agent. Billboard reports that she also founded The Starlight Camp for underprivileged children at the New Morning Light Missionary Baptist Church where her husband, Robert Hodo, is pastor.
A spokesperson for the family said that in this time of grieving, support of The Starlight Camp is appreciated in lieu of flowers.
BET.com is your #1 source for Black celebrity news, photos, exclusive videos and all the latest in the world of hip hop and R&B music.
(Photos from left: Michael Buckner/Getty Images, Maury Phillips/WireImage)