Pregnant Black Activist To Have Prison Sentencing Reconsidered
Brittany Martin's pregnancy is increasing concerns about her health during incarceration, as she is due in November.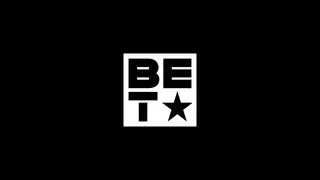 As her due date approaches, a pregnant Black activist is seeking a lesser prison sentence amid rising health concerns.
According to the Associated Press, Brittany Martin, 34, is serving a four-year sentence for her behavior at racial justice protests. She has a baby due in November, and her lawyers are working to get the mother of four younger children from behind bars.
Martin, who moved to Sumter, South Carolina from Iowa in Spring 2020, was "ready to go and protest," following the traumatizing killings of Breonna Taylor and George Floyd. She was found guilty in the spring of "breaching the peace in a high and aggravated manner" for remarks she allegedly made to police.
On top of Taylor and Floyd's killings, In 2016,  Martin's brother-in-law was shot 19 times by Sumter, SC police after officers stated he fired a gun after a chase in a stolen car.
"She's in jail because she talked in America," said her trial attorney, Sybil Dione Rosado. "She's a dark-skinned Black woman who is unapologetically Black and radical."
Black Voters Matter advocates have been calling for her release through a petition.
On September 12, Civil rights attorney and former state lawmaker Bakari Sellers will inform the judge that her punishment is undeserved.
Prosecutors presented police body camera recordings with snippets of the demonstrations she attended. The videos displayed Martin's verbal responses to the police, chanting, "no justice, no peace" in the face of an officer.
"Some of us gon' be hurting. And some of y'all gon' be hurting," Martin told officers. "We ready to die for this. We tired of it. You better be ready to die for the blue. I'm ready to die for the Black."
She was acquitted of inciting a riot.
Martin said her body "can't get comfortable with the baby" and she has lost 12 pounds while incarcerated just since July. She was taken to a hospital twice by ambulance in July. She experienced contractions and another time she entered preterm labor at 25 weeks, according to her sister Whitney Martin and Rosado. Throughout July and August, her prison reports show she went to eight outside medical appointments.