Troubled South Africa Debates Impact of White Rule
Few South Africans have the moral stature of retired archbishop Desmond Tutu, a Nobel Peace Prize laureate who campaigned against apartheid and now laments the crime and inequality that plague the nation two decades after it cast off racist white rule.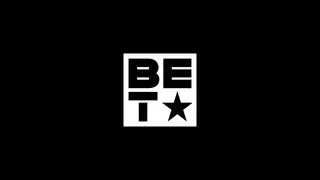 JOHANNESBURG (AP) — Few South Africans have the moral stature of retired archbishop Desmond Tutu, a Nobel Peace Prize laureate who campaigned against apartheid and now laments the crime and inequality that plague the nation two decades after it cast off racist white rule.
"We can't pretend we have remained at the same heights and that's why I say please, for goodness' sake, recover the spirit that made us great," Tutu said. "Very simply, we are aware we've become one of the most violent societies. It's not what we were, even under apartheid."
This month, South Africa reopened a conversation over the extent to which the legacy of apartheid drives persistent imbalances in services and opportunities. Some argue that current leaders lean on the past to justify squandered chances to improve South Africa and even invoke the specter of apartheid for political gain.
The fresh discussion began with reported comments by National Planning Minister Trevor Manuel that South African officials should assume full responsibility for the nation's problems and resist the temptation to continually blame apartheid.
Those include a faltering education system, an uneven record on providing basic services and allegations of corruption and cronyism that drain public faith in the government. The African National Congress, in power since the first all-race elections in 1994, has improved housing for many poor people and presides over a society that is immeasurably more tolerant than its predecessor. But the gulf between the wealthier white minority and the millions of blacks who can't find work and live in shacks remains wide.
"While wanting to see change happening fast in every corner of the country, we are under no illusion that South Africa will automatically and comprehensively change in only 20 years. That is impossible," President Jacob Zuma said this week. "The legacy of apartheid runs too deep and too far back for the democratic administration to reverse it in so short a period."
Zuma has pointed to old inequities, noting white South Africans earn far more than blacks even if political power is now in the hands of elected leaders. Yet South Africa is in "a much better place" than it was under apartheid, and is working toward real unity, devoid of racism and other forms of discrimination, said Zuma, who turned 71 on Friday.
But the grim reference point of apartheid is fading among younger voters. The general elections in 2014 will mark the first time that the leading edge of the generation born after apartheid, known as the "born frees," will be eligible to vote. An estimated 3 million young people, or 10 percent of the electorate, with no direct experience of apartheid will be able to vote.
A foundation chaired by F.W. de Klerk, the last apartheid-era president who negotiated a power transition withMandela and later shared a Nobel Peace Prize with him, said in a statement Friday that Zuma's references to apartheid are diverting attention from the need for effective policies.
"When President Zuma says that 'we cannot stop blaming those who caused it,' he is playing the very dangerous game of making whites the racial scapegoats for the manifest failures of his own government," de Klerk's foundation said.
Recent cases of alleged police brutality, a staple of the apartheid era, reinforce the idea that South Africa is morally adrift, even if the rate of some violent crimes has dropped in recent years.
On Friday, a judge postponed to May 24 a case against nine police officers accused of murdering a Mozambican taxi driver who was dragged from a police vehicle in February. Also Friday, eNCA.com, a South African news outlet, posted CCTV footage purportedly showing a woman being beaten by an off-duty police officer in view of two of his uniformed colleagues. Top police officials have said the vast majority of officers are law-abiding.
While South Africa has made "huge advancements" in the past two decades, "there is still a long way to go," said Lesiba Seshoka, spokesman for South Africa's National Union of Mineworkers.
He said whites mostly dominate industry and that there should be a "radical transformation" to distribute economic resources more equally. When Nelson Mandela and other ANC leaders negotiated an end to apartheid, they did not insist on such restructuring, fearing it could set the country on a downward path similar to that of neighboring Zimbabwe after independence.
Tutu made his comments Thursday in a Cape Town ceremony to celebrate his receipt of the 2013 Templeton Prize, a $1.7 million award for spiritual work, the South African Press Association reported. He recalled that South Africa was "flavor of the month" at the time of the 1994 elections, as the world saw voters waiting patiently to cast the first ballots of their lives.
He also said it was "utterly blasphemous that we should still have people who live in shacks," SAPA reported.
White income earners make on average four times as much as blacks, according to a recent study published by the South African Institute of Race Relations, a research center based in Johannesburg.
Lucy Holborn, research manager at the institute, said it is possible to assign responsibility for South Africa's problems to both apartheid and the government that came after it.
"There are still definitely cleavages within our society that reflect past injustices and are left over from them," she said. At the same time, Holborn said, the "gaps would be much narrower" if the government had built a strong education system and empowered a "broader group of people" rather than seeking change mostly at the top.
BET Global News - Your source for Black news from around the world, including international politics, health and human rights, the latest celebrity news and more. Click here to subscribe to our newsletter. 
(Photo: AP Photo/Jerome Delay)