T-Pain Says 2Pac Would Be "Ate Up Lyrically" If He Was Alive Today
The "Godfather of Auto-Tune" shared the comment with DJ Akademiks on his Twitch channel.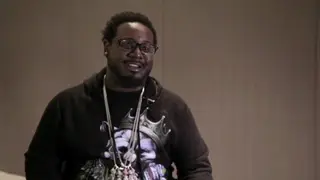 If 2Pac was alive today, according to T-Pain, the rapper would get "ate up lyrically" when it came to competing against modern rappers.

The "Godfather of Auto-Tune" was a guest on DJ Akademiks' Twitch channel, where the two talked about hip hop in the social media era, and when the "I'm Sprung" performer also said Tupac Shakur "would've got ridiculously murdered."

Reads as in poor taste, especially after the legendary rapper was killed in a drive-by in 1996.
Akademiks pushed back a bit on the claim, citing his perspective on the current state of drill music where lyrics don't seem to be as important as being disrespectful. "'Pac was a crazy lyricist in our time because ain't nobody else have no platform," T-Pain elaborated.