Man Arrested For Hopping The Gate At Diddy's House To Drop Off Demo Tape
No, this was not a reboot of "Making the Band."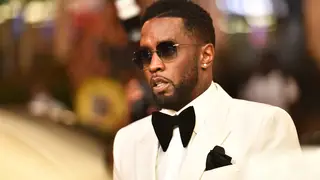 Breaking into the music business can be hard, but for one man, attempting to get the attention of one of hip hop's biggest moguls, it landed him in jail.
According to TMZ, an aspiring rapper named Isaiah Smalls was arrested after he hopped the fence at Sean Diddy Combs' Beverly Hills estate in an attempt to get the legendary producer to listen to his music.
Smalls reportedly showed up at Diddy's house on Saturday asking to be let in, but grew frustrated when he was not granted access to the multi-million dollar mansion. After pounding on the gate, Smalls decided to hop the fence, but was quickly detained by Diddy's security who held him until police arrived.
While Diddy is a fan of people who take initiative, we doubt showing up at his home unannounced is the way to score a deal. Smalls was arrested and released shortly thereafter. Diddy, who put his $14.5 million mansion on the market a few months ago, was not at home at the time of the incident.