Lawyer Argues Suge Knight Should Pay $81 Million To 'Murder Burger' Victim's Family
Jurors have begun deliberating the wrongful death case, which accuses Knight of killing Terry Carter.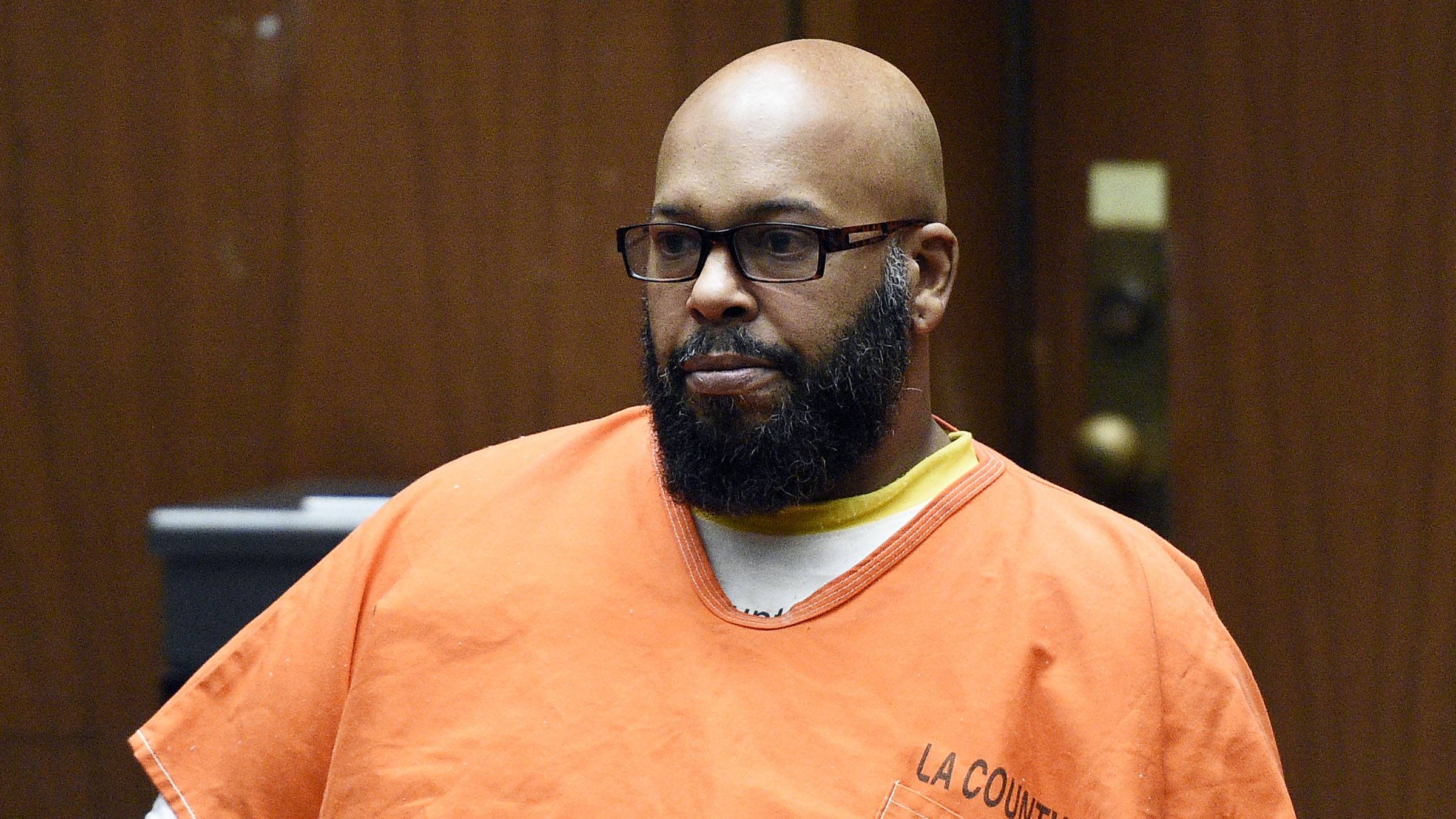 A lawyer representing the widow and two daughters of Terry Carter told a Los Angeles County jury Tuesday (June 14) that Death Row Records founder Suge Knight should be forced to pay $81 million to Carter's family.
Knight was convicted of voluntary manslaughter when he ran over Carter with his Ford truck seven years ago at Tam's Burgers after trying to meet with Dr. Dre on the set of Straight Outta Compton to discuss an alleged murder-for-hire plot.
According to Rolling Stone, it was the first time attorney Lance Behringer put a dollar figure on the Carter family's loss during the almost month-long wrongful death civil trial that reached closing arguments a week after Knight testified from prison remotely.
The 57-year-old former music industry executive is serving 28 years in prison after he pleaded no contest to Carter's voluntary manslaughter via a deal that avoided a looming trial.
"Dying on the concrete floor alone at Tam's Burgers was not a natural death. He was taken from these three women," Behringer said, pointing at Carter's wife and two daughters who were in the courtroom. Behringer said each woman deserves a million dollars for each of the 27 years that Carter likely would have lived had Knight killed him. "Nobody's comfortable talking about money. But that's what we have to do."
Prosecutors initially charged Knight with murder, claiming he intentionally ran down Carter in the parking lot of Tam's Burgers on January 29, 2015. The incident happened amid a fight with a man named Cle "Bone" Sloan, a onetime gang member working security for Straight Outta Compton.