Gucci Mane Announces That He Will Wear an Engagement Ring
The gag is... Keyshia isn't the only one with a bling ring.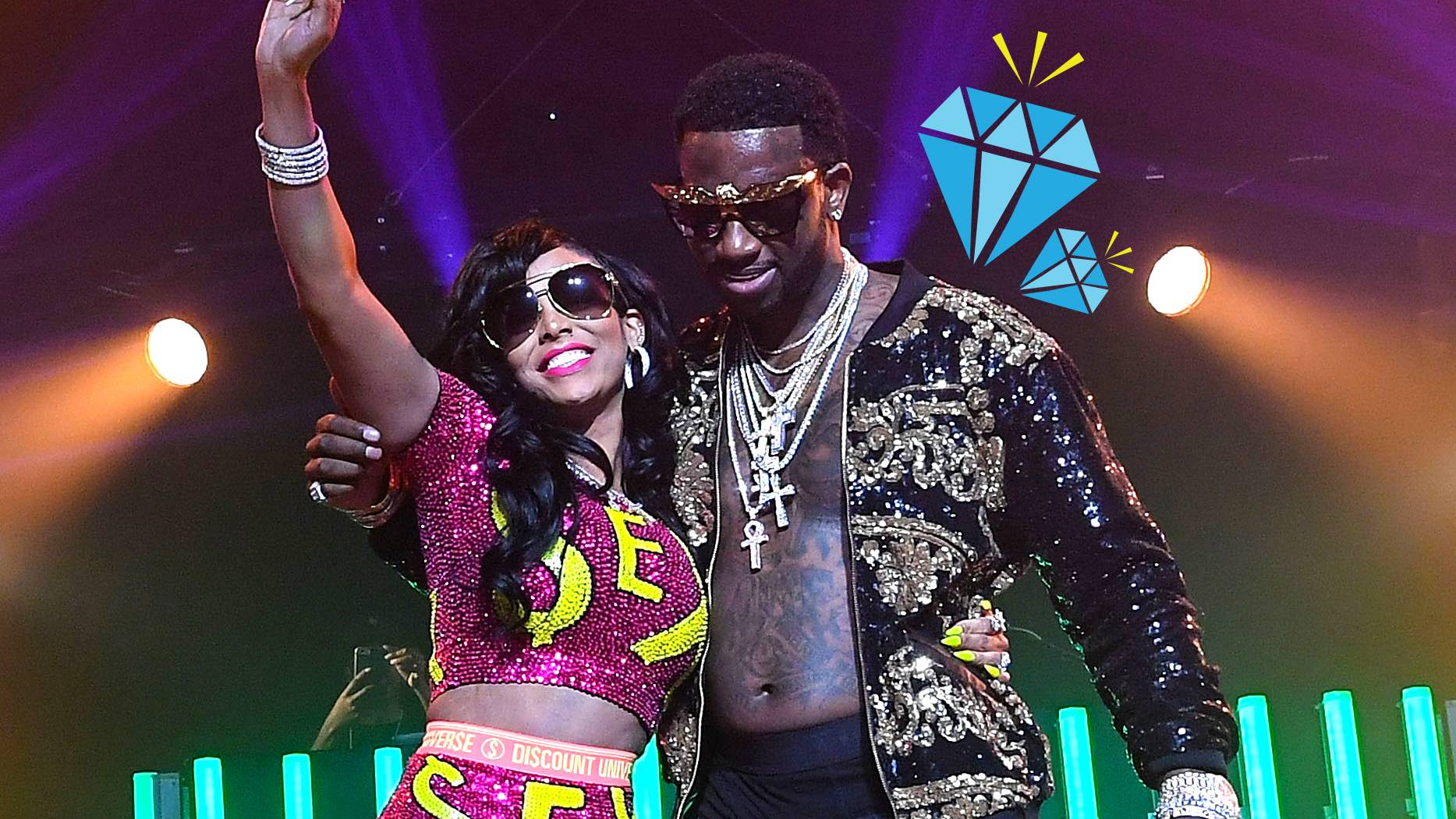 This is a new week though and if there is one thing we know about Keyshia Ka'oir, it's that she will not be outdone. Gucci Mane took to Instagram to announce today that he will also be wearing a ring throughout the couple's engagement and it was gifted to him by none other than his beloved. 
The three-stone stunner is composed of three round-brilliant cut diamonds. It had to have cost Keyshia a pretty penny but then again, our girl is so busy with all of her businesses, it's amazing to see that she has enough coin to get this ring for her man. 
We spoke to an LA-based jewelry expert who confirmed that the center stone was about "4-carats with 1.5 carat side stones. It could easily be a woman's enagement ring. I would say it could be a $120,000 ring." 
Well damn, fam. If all of this has happened in just two weeks, we can't wait to see what the actual wedding is going to be like.