Vanessa Bryant Dedicates Basketball Court In Compton To Kobe and Gianna
The refurbished basketball court in Wilson Park is dedicated to the memories of her late husband and daughter.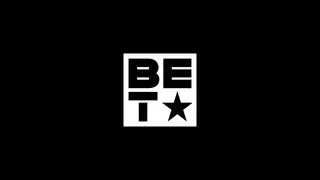 Vanessa Bryant dedicated a basketball court in Compton to the memories of her late husband--NBA legend Kobe Bryant and their daughter Gianna who along with seven others were killed in a helicopter crash in 2020.
The court was refurbished by Vanessa through the Mamba and Mambacita Sports Foundation in collaboration with BodyArmor.
"Thank you for showing up and showing out for our exclusive court reopening at Wilson Park in honor of Kobe and Gianna. Special thanks to artist @sloe_motions for the incredible mural & @lisaleslie and @traeyoung for being a big part of this special occasion," Bryant wrote, thanking former WNBA center Lisa Leslie and Atlanta Hawks point guard Trae Young, who were also present at the ribbon-cutting ceremony.
"To our donors - you made this happen. Every single dollar you've donated and merch you've purchased from the foundation goes toward our mission of creating positive impact for underserved athletes and boys & girls in sports," she continued. "@drinkbodyarmor, you couldn't be a more amazing partner. Stay tuned for the next court launch. #PlayGigisWay #MambaForever."
The court in Compton features several other murals of the basketball legend and his daughter, including one of them next to each other with the word "Forever" painted in front of them, and two others for each separately.
According to a release shared by PEOPLE,  both BODYARMOR and MMSF have committed $24 million to assist with access to youth sports, with courts already unveiled in Chicago, Detroit, Philadelphia, Dallas, Washington D.C., Atlanta and Phoenix.
Atlanta Hawks point guard Trae Young was on hand for the dedication saying, "Growing up idolizing Kobe … it was an honor for me to be in his presence," Young said, according to the Los Angeles Daily News. "I'm excited and honored to be a part of this. I remember being a part of certain courts and just being able to get better at my game on these courts."