'Queen Sugar' To End With Season 7 On OWN
The series will return in 2022 with 13 final episodes.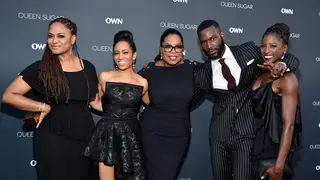 OWN's Queen Sugar will end with its seventh season in 2022.
The series aired its sixth season finale on Tuesday (Nov. 16).
The drama follows the three Bordelon siblings in a rural Louisiana town and the events that happen after the unexpected death of their father and based on the book of the same moniker by Natalie Baszile.
The show stars Rutina Wesley, Dawn-Lyen Gardner, Kofi Siriboe, Tina Lifford, Omar Dorsey, Bianca Lawson, Nicholas L. Ashe, and Ethan Hutchison.
"To write and produce seven seasons of a modern drama centered on a Black family is a radical act in our industry and a triumph that has far exceeded every hope I held," said Ava DuVernay, series creator of the show in a statement, Deadline reports.
"Now I feel strongly that the story, which began as a sunrise of a suggestion from Oprah, is ready for its sunset as a dream fully realized. Queen Sugar has been one of the true joys of my career and my gratitude is buoyant and boundless," she adds.
According to the outlet, the series will return in 2022 with 13 final episodes.
Queen Sugar is produced for OWN by DuVernay's ARRAY Filmworks and Harpo Films in association with Warner Bros. Television.