Ciara's Hairstylist Shares Secrets Behind BET Awards Glam
César Ramirez shares how you can cop her style at home.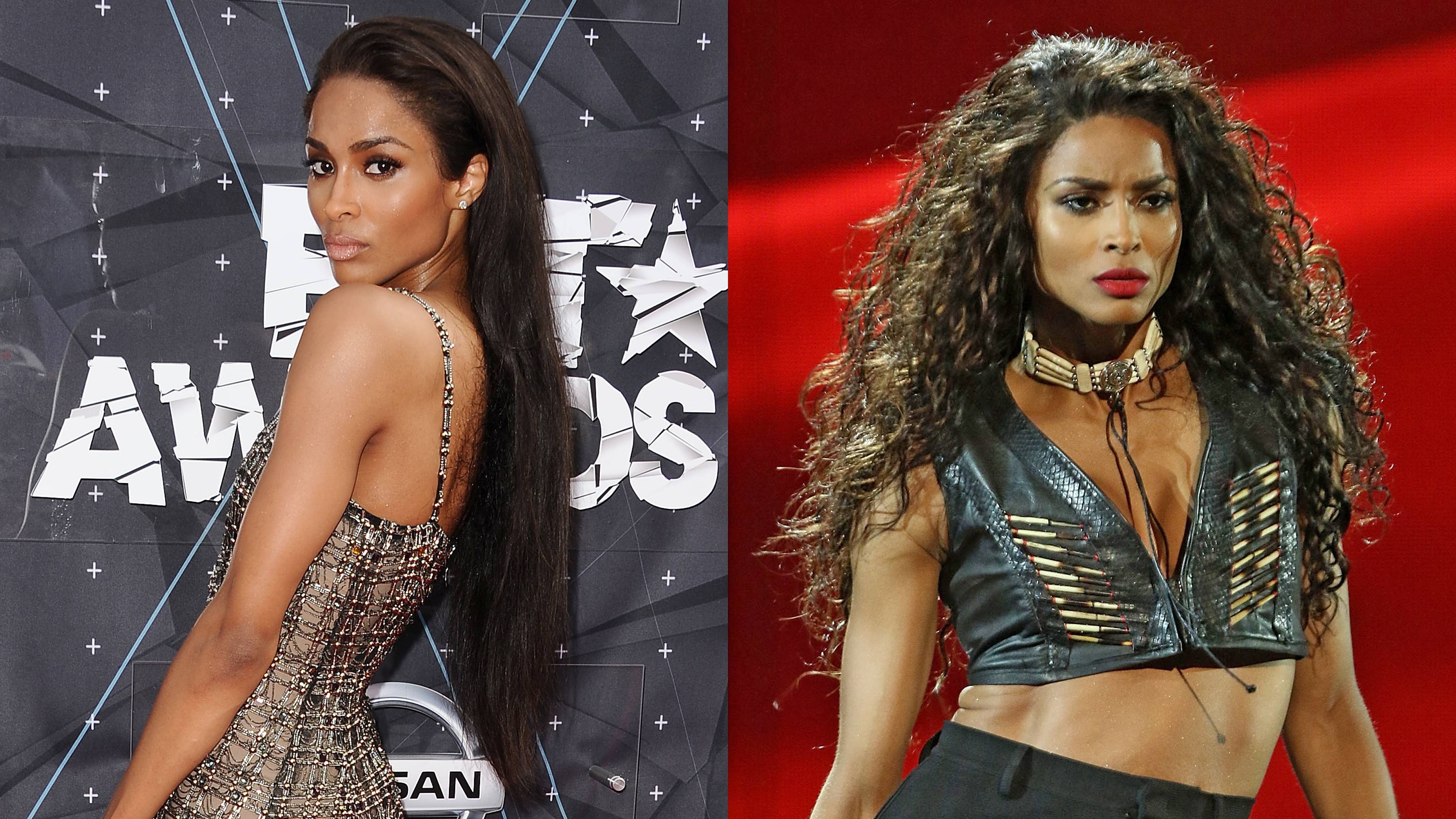 One of the biggest highlights from BET Awards 2015 was the star-studded musical tribute to Janet Jackson. After walking the red carpet in a sleek gown and straightened tresses earlier in the evening, Ciara transformed herself into the pop icon for her performance of Jackson's hits "If" and "Rhythm Nation." Loved both looks? Her hairstylist, César Ramirez, gives you the rundown so you can cop her style at home.

"We for sure wanted to capture the essence of Janet, but still remain true to Ciara and her brand. We wanted to try a beautifully natural curly hair look for the stage, but for the red carpet we wanted a softer understated look to feature her Wes Gordon dress," he says.
For the red carpet look, Ci Ci wore her mid-back length mane straight and pulled away from her face. For her transformation into Miss Jackson, Ramirez styled Ciara's hair in loose natural waves, clipping in Indique bounce curl highlights in golden brown for a pop of color.
"For rehearsals prior to the show, I styled Ciara's hair in a full naturally diffused curl look to test out our stage look. The challenge was to smooth out the look for the [red carpet]  and then get the hair back to curly for the stage. With such contrasting styles and little time between looks, I needed reliable products to ease the challenge."
Ramirez, who is a celebrity stylist with Mizani, used a range of products from the brand's hair-care line. He explains with step-by-step instructions below:

Start on damp freshly washed hair
Next, spray generously all throughout the hair with MIZANI's 25 Miracle Milk to de-tangle and as leave-in conditioner
To hydrate the curls, I use MIZANI's True Texture Perfect Curl. It controls frizz and defines curls
To finish, use diffuser attachment and carefully dry the hair in sections, creating volume and definition
Start off by spraying the hair with a small amount of MIZANI's 25 Miracle Milk and blow-dry the hair in sections until smooth
Then, in smaller sections, lightly press out the hair using a flat iron like the ENZO Milano GIO 2 Pro (make sure not to make hair too straight or too flat)
Next, using MIZANI's Defyne Wax, mold the hair back off the face and hold the sides in place; For the ends, I used MIZANI's Supreme Oil to add shine and control frizz
To finish, use MIZANI's HRM Humidity Resistant Mist
Will you be trying out Ci Ci's BET Awards glam? Tell us in the comments section below!
BET.com always gives you the latest fashion and beauty trends, tips and news. We are committed to bringing you the best of Black lifestyle and celebrity culture.