Britni Ricard Reveals How She Successfully Navigated Her Pregnancy While Running A Multi-Million-Dollar Skincare Business!
The CEO of Cota Skin Care chatted with BET Lifestyle before welcoming her first child.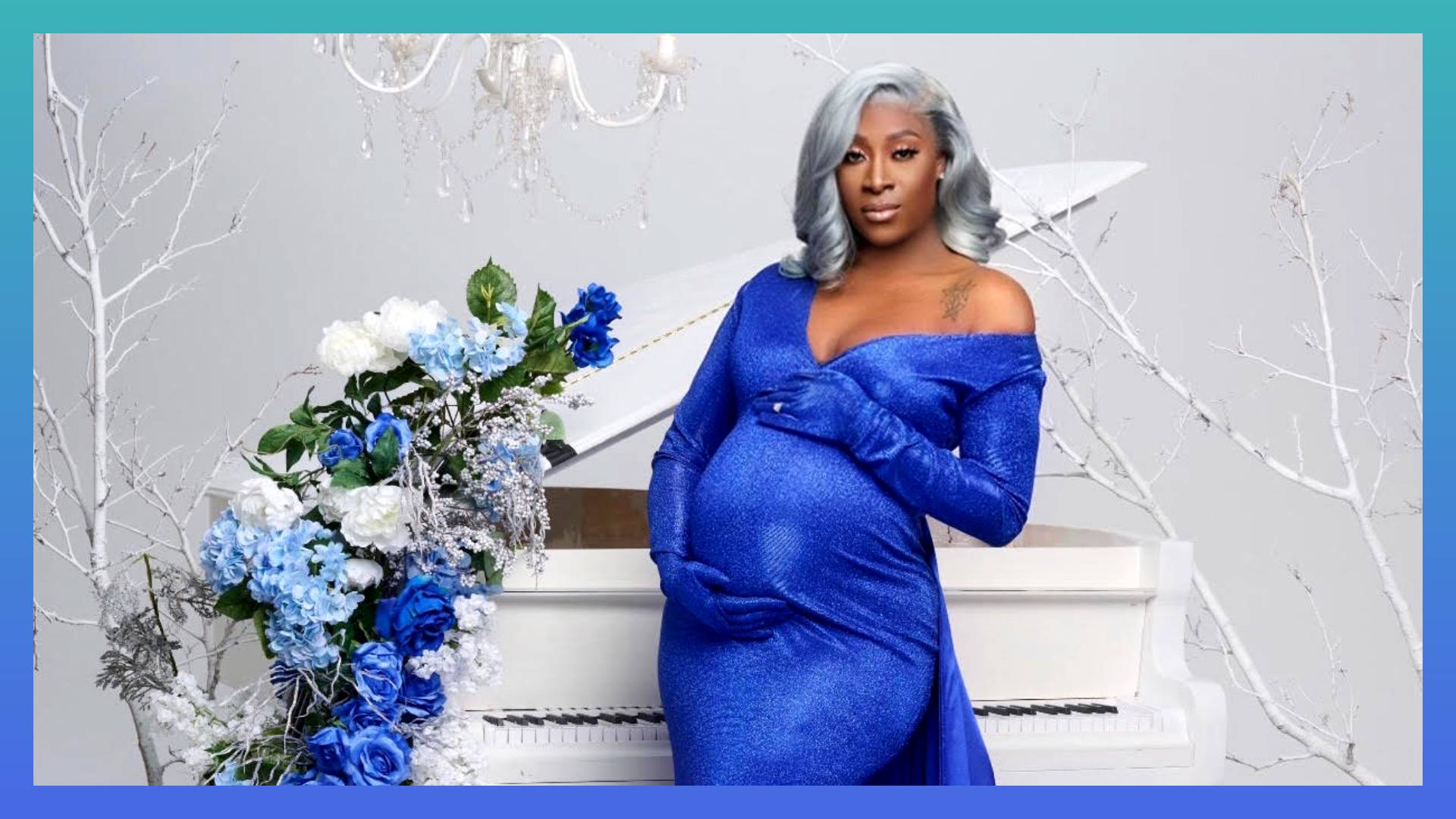 Pregnancy can be an overwhelming time for women. This feeling seriously intensifies when your calendar is booked to capacity with business meetings, events, performances, and public appearances. It is not often talked about, but this is often the case for celebrities and businesswomen who are the face of their brand.
Britni Ricard, the CEO of Cota Skin Care, recently chatted with BET Lifestyle about her pregnancy journey and how she managed to run her multi-million-dollar skincare business while vowing to prioritize her health and self-care needs as an expectant mom. Read about her experience below.
BET Lifestyle: We heard you recently welcomed your first child, congratulations! How did you go about preparing for the birth of your baby while running a multi-million-dollar skincare business?
Britni Ricard: Preparing for the birth of my baby took a lot of strength and delegation. I had to go from being so hands-on with my business to leaning on my fiancée and team for assistance during the process.
Entering into my last trimester, I had an enormous amount of deals to close at once. It was mind boggling, but I got it done. I would love to note that my fiancé played a major role in holding me accountable and keeping me in good spirits.
BET: As a business owner, you're pretty much on call 365 days a year. What tips do you have for pregnant women on staying stress-free while expecting?
BR: Make sure you plan things out ahead of time and remember that your MENTAL health is more important than the money.
Those were two gems that kept me at bay and pushed me into pursuing more passive income opportunities. A wise person once said, 'if you fail to plan, you plan to fail.' I knew that winging it wasn't going to fly during the most important time of my life.
BET: You opened up about being a "high risk pregnancy" on your Instagram. Why was it important for you to be transparent about your pregnancy experience?
BR: It was very important for me to be transparent about my pregnancy experience because my followers played a major role in making my influence what it is today.
I'm so blessed to have a community who have followed my journey since day one. They love me like family. I can literally feel the love and genuineness through every encounter. They are always so willing to help me find information and offer to extend their hand as needed. My tribe makes every post so worth it. They root for me and celebrate me as I do the same for them.
BET: How did you mentally/physically prepare for the birth of your baby boy?
BR: Mentally and physically preparing for the birth of my baby boy took a lot of courage. Mentally, I made the choice to avoid the pregnancy horror stories from others on the internet. As a pregnant woman, I wanted to protect myself from thinking about the "what-ifs."
Physically, I prepared for the birth of my child by keeping a balanced diet and taking my vitamins. Being from New Orleans, eating spicy foods is a common thing. However, I was very intentional about eating foods that would give more benefits to my baby. I ate more greens and less salt.
BET: As an entrepreneur, your mind and body is constantly on go-mode. During your pregnancy, did you find yourself slowing down?
BR: Yes, I definitely found myself slowing down during pregnancy. My body was transitioning and after being labeled a high risk pregnancy, I didn't want to overwhelm myself. Without my fiancé, my Cota team, and my support system, things could have gone totally different. They showed up in more ways than I can count.
BET: How did your tribe come through for you?
BR: I found myself leaning on my support system during my pregnancy. It was so peaceful. I didn't really have to ask for help either because they stepped in and pulled together for me.
My fiancée helped around the house, my Mom did random check-ins to make sure we were all okay, and my team put in extra hours to answer emails and ship products. They did not skip a beat. I literally didn't have to lift a finger. Everything I needed was in my reach.
BET: So many successful businesses are run by moms. Do you feel like motherhood gives you a jolt of energy to hustle harder?
BR: Yes, I believe motherhood gives you the tenacity to go harder in business because you know there is a little human depending on every move you make, every deal you close, and every product you sell. This experience has been so rewarding—it really gives me a different outlook as a CEO.
BET: Why is it important for you to build a legacy for your child?
BR: It's important for me to build a legacy for my child because it's due to him. Poverty never will be his plight. That generational curse will not be attached to him. I struggled and learned multiple lessons so he wouldn't have to. I don't intend for him to "get it out the mud." I want him to get millions from mommy and daddy. I'm going to do my part to ensure he gets just that.
BET: Speak it into existence, sis! What's next for Cota Skin Care?
BR: Cota Skin Care has grown simultaneously within the last 3 years. I'm so grateful for my team, our customers, and our signature products.
We have a few things up our sleeves for the years to come, but it's only right if you experience it with us. To answer the question, I'll just say join the ride and put on your seatbelt! It's about to get #COTACLEAR for many more men and women!
Editor's Note: This story/interview has been edited and condensed for clarity.