Father of White House Adviser Valerie Jarrett Dies
Dr. James E. Bowman, father of White House adviser Valerie Jarrett and renowned pathologist, died Wednesday at 88 years old from renal cancer.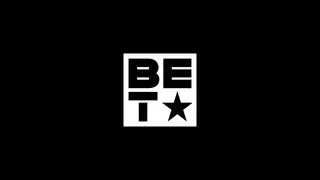 Dr. James E. Bowman, father of White House adviser Valerie Jarrett and renowned pathologist died Wednesday at 88 years old from renal cancer.
Bowman worked as assistant dean for minority affairs at the University of California's Biological Sciences Division at the Pritzker School of Medicine where he was known for being a fierce advocate for minority students.
"His goal was try to increase the number of underrepresented minority students who came to Pritzker, but he really wanted to emphasize that they had to be excellent," said William McDade, deputy provost for research and minority issues at the University of Chicago, according to the Chicago Times. "He didn't want to see different standards for minority students, he just wanted to have the most excellent minority students that we can train."
Born Feb. 5, 1923, in Washington, D.C., Bowman attended Howard University and graduated in 1943. He initially continued his education at Howard University Medical School but was drafted into a three-year medical training program by the Army. Bowman began his career working as a pathologist for the Army, serving as chief of pathology for a laboratory in Denver, but later moved to Iran to help found Nemazee Hospital after finding that he would be paid less than his white counterparts after leaving the military.
Bowman then worked as an assistant professor of medicine and pathology, and director of the hospital's blood bank for the University of Chicago where he received tenure in 1967.
Known for his stance against mass screening for sickle cell disease, as was the law in many states during the early 1970's, Bowman predicted that collecting such information would lead to discrimination against African-Americans in employment and medical insurance.
These laws could "revive many of the past misadventures and racism of eugenics movements," he argued at the time, adding that adult screening programs create "inaccurate, misleading, politically motivated propaganda which has left mothers frantic." In 1973, he was named to two federal review committees designed to oversee sickle cell screening and education and to evaluate laboratory diagnostic techniques.
Bowman was married to Barbara Taylor, the daughter of Robert Taylor, the first African-American chairman of the Chicago Housing Authority in 1950. He is survived by his wife, daughter and granddaughter.
A memorial service at the University of Chicago is being planned.
In lieu of flowers, please send donations to the University of Chicago Bowman Society. Make checks out to Bowman Society Lecture Series, and write "Dr. James Bowman" in the memo section. Send to: University of Chicago Medical Center Development Office, Attn: Jill Doherty, 1170 E. 58th St., Chicago, IL 60637.