President Obama Considers Revoking Bil Cosby's Medal of Freedom
Congress put forth a bill to sever ties with the fallen icon.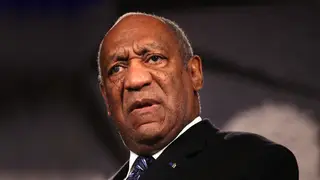 The hits keep coming for Bill Cosby. The disgraced comedian, who has been accused of sexual assault and rape by more than 50 women, now faces up to ten years in jail for charges of aggravated indecent assault, and one politician thinks that is enough of a reason for the U.S, Government to sever ties with him. 
According to TIME, Arizona congressman Paul Gosar has introduced a bill that will allow President Obama to revoke Cosby's Medal of Freedom, which was awarded in 2002. It would be the first time in U.S. history that a Medal of Freedom has been rescinded.
Gosar's bill only clears a path for the unprecedented action, but President Obama would be the one to ultimately decide. Last summer, Obama said there is "no precedent for revoking a medal," under law, though did go on to say that Cosby's actions, if true, are heinous.  
Now, in response to Gosar's attempt to implement the legislation, White House press secretary Josh Earnest said, "It's something that Congress will have to consider." He continued, "We'll take a look at the proposal if Congress takes a vote on it and we'll let you know if the President chooses to sign it."
Catch up with the latest on the scandal in the video below.
BET.com is your No. 1 source for Black celebrity news, photos, exclusive videos and all the latest in the world of hip hop and R&B music. 
(Photo: Victoria Will/Invision/AP, File)