'Zatima': Zac is Down Bad Over The Zatima Breakup
In this week's episode, it's finally setting in for Zac that life without Fatima might be his new reality.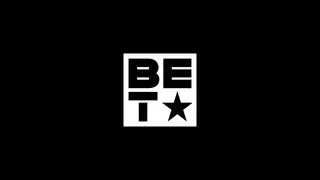 Last week, we ended Zatima with Fatima and Paul on a date at a popular open mic night. Fatima sang Alicia Keys' "Fallin," a nod to the drama between her and Zac. Coincidentally, Zac and his friends were there and caught that performance. So, now, we pick up from the aftermath. Zac looks like a lost puppy because he's still in love, and he feels a way about Fatima and Paul being on a date and it gets worse when Fatima leaves with Paul and heads back to Angela's place.
Zac figures out where they are and heads over there, too. Meanwhile, Fatima and Paul are making out, until Fatima stops the fun. She isn't ready for intimacy and she sends Paull home. Angela arrives to warn Fatima that Zac is coming, and the latter arrives with Tony in tow. Fatima hides from him, but Zac yells out, knowing she's there, "FATIMA, I LOVE YOU!"
That doesn't work, especially because she still thinks he cheated on her with Connie.
Later on, Fatima gets a call from Dr. E, who encourages her to schedule a session with him and she agrees. Zac heads to the barbershop and gets bad advice from an OG, who tells him that therapy isn't for real men. But if Zac is smart, he will seek professional help.
Finally, the episode winds down with Zac paying his brother and mother, the source of much of his trauma, a visit. All they want is money, as usual, and Zac gives it to them, hoping they'll talk to him and take a quick trip with him. We then realize that Zac is finally on the therapy train, and the last thing we see is Fatima walking into Dr. E's office to find Zac, his mom, and his brother there, too.