Beyoncé Will Help Out Families Facing Evictions In 2021
Her organization announced new $5,000 grants.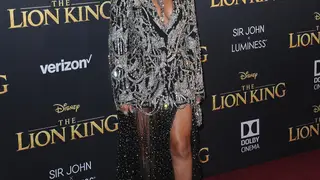 Beyoncé is doing her part to help families out during the pandemic in 2021. 
Beygood, the singer's charitable organization, announced today (Dec. 22) that she will be giving out $5,000 grants to people facing foreclosures and evictions.
To be considered to receive one, people will have to apply on Jan. 7 over at NAACP.org. 
Beyoncé's latest initiative follows a year of working to help people out during such a trying year. In July, she teamed up with the NAACP to award $10,000 grants on the 15th of each month to Black-owned businesses through the end of 2020.
"Over the last couple of months, the pandemic and outpours for justice throughout the Black community and across the country has been felt in every imaginable area of our lives, including in how our local businesses continue to operate," a statement on the NAACP website reportedly read.
"The challenges of Black business owners navigating in the climate cannot be understated, as the effects of uprisings across the nation have led to many businesses being placed in dire straits due to damages and other small business needs," it continued. 
On Beyonce.com, the singer announced Beygood's support of various organizations because of the pandemic, naming the United Memorial Center, Bread of Life, and others as places that it stands behind. 
She also recently teamed up with Jack Dorsey's #startsall to donate $6 million to local community based organizations, UCLA and the National Alliance in Mental Illness for  "providing mental wellness services" in the areas of Houston, New York, Detroit, and New Orleans