BET Awards 2021: Andra Day Once Again Channels Billie Holiday Singing 'Strange Fruit'
The performance followed Day's Best Actress win for her powerful portrayal.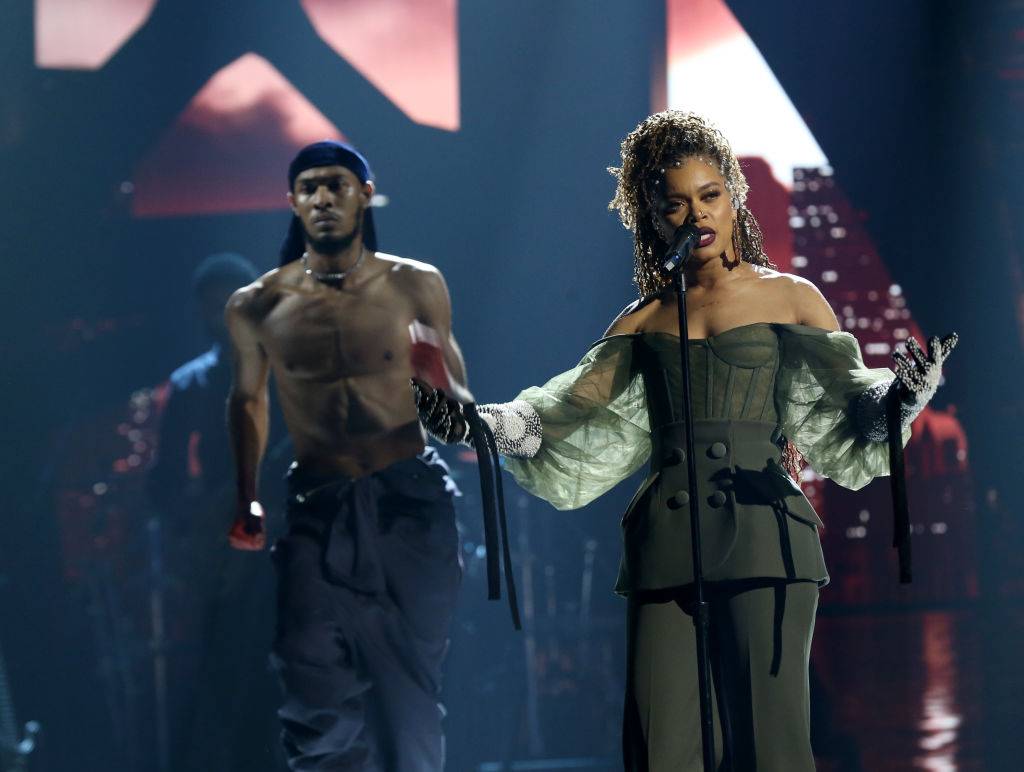 Though it's been 82 years since Billie Holiday released the song "Strange Fruit," Andra Day demonstrated live on the BET Awards stage how its somber, anti-lynching message is still as relevant today as when Holiday released the iconic song back in 1939.
The leading role of a lifetime came to Day, an R&B star whose debut album Cheers to the Fall came out in 2015, with 2021's The United States vs. Billie Holiday. The film catapulted her once-fledgling acting career and earned her an Academy Award nomination, a win at the Golden Globes and a BET Awards win for Best Actress.
Wearing a sophisticated off-shoulder outfit, with precious stones shimmering in her hair, a radiant Day gave the classic Holiday song her own modern bounce on a shimmering digital liquid stage as shirtless but gloved male dancers held it down behind her. Day's interpretation ensures the further longevity of one of the most important songs of all time. The sheer depth of her tone stood out as the vocal performance of the night.
It's hard to believe that The United States vs. Billie Holiday is her first major acting role, but this riveting, young entertainer has much more in store.