Sherri Shepherd Responds to 'The Wendy Williams Show' Being Canceled
"I am not replacing Wendy because no one can replace the queen."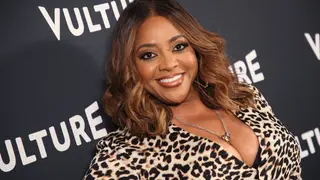 The rumor mill was churning over the weekend about the status of The Wendy Williams Show, which has been running on TV since 2008.

According to Lionsgate's distributing company Debmar-Mercury, the celebrity gossip and talk show will be canceled to make way for Sherri, a new program that will be hosted by actress, comedian, and TV personality Sherri Shepherd.

Now, in its 13th season, Williams has been unavailable to perform due to being on medical leave following her ongoing battle with Graves' disease. Shepherd, who has served as a guest host alongside Michael Rappaport, expressed her excitement to begin her new journey and offered praise to Williams for the opportunity.
"I am so excited to have my dream come true and debut my very own talk show ... in the fall," said Shepherd in the release. "I can't wait until I return to New York to host the show and merge everything I love ... pop culture, talk, entertainment and comedy. I ... look forward to this new journey."
Shepherd won a Daytime Emmy Award as a guest host on ABC's The View, which she appeared on from 2007 to 2014. She also co-hosts Dish Nation on Fox.

Shepherd will also executive produce Sherri, alongside media personality Jawn Murray, as well as David Perler, who will continue in a showrunner role he held for the past 12 seasons as part of The Wendy Williams Show.
"Since Wendy is still not available to host the show as she continues on her road to recovery, we believe it is best for our fans, stations and advertising partners to start making this transition now," Debmar-Mercury Co-Presidents Mort Marcus and Ira Bernstein said in the release. "We hope to be able to work with Wendy again in the future, and continue to wish her a speedy and full recovery."

Williams made headlines this month after Wells Fargo withdrew access to her millions of dollars on suspicion that she was being exploited.