Wendy Williams Breaks Silence In New Video And Vows To Return To Talk Show
The embattled host sets the record straight about her health and future.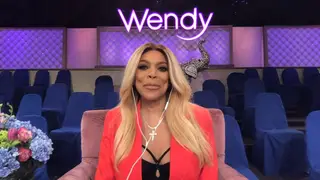 Wendy Williams is opening up about her road to recovery. The daytime talk show host went to Instagram to share an update about her life and health, which has been the subject of rumors and scrutiny since she took an extended hiatus from her eponymous talk show last year.
Earlier this month, show producers announced Sherri Shepherd as the new "permanent guest host" of The Wendy Williams Show. Rumors have been swirling that Williams is quietly battling mental health issues, and fans became alarmed last week after her bank account was frozen in an alleged attempt at putting her under conservatorship
BET previously reported that Williams' brother, Thomas Williams Jr., denied the rumors that his sister was suffering from dementia back in Nov. 2021.
When asked by her son Hunter Williams, who recorded the clip, she clapped back at the reports.
"Excuse me, I am going back stronger. At 56 years old, there are things that happen to people," Williams said.
During the 5-minute clip, Williams seemingly shut down those rumors and asked fans to keep sending positive messages for her to read daily. Later in the video, Wendy said she is going to hit the gym after her oceanside walk and then make a few calls to friends and family.