Rihanna Dishes On Her Life As A New Mom, Plus Reveals What She Did Three Days After Giving Birth!
The singer and entrepreneur welcomed her first child with rapper A$AP Rocky in May.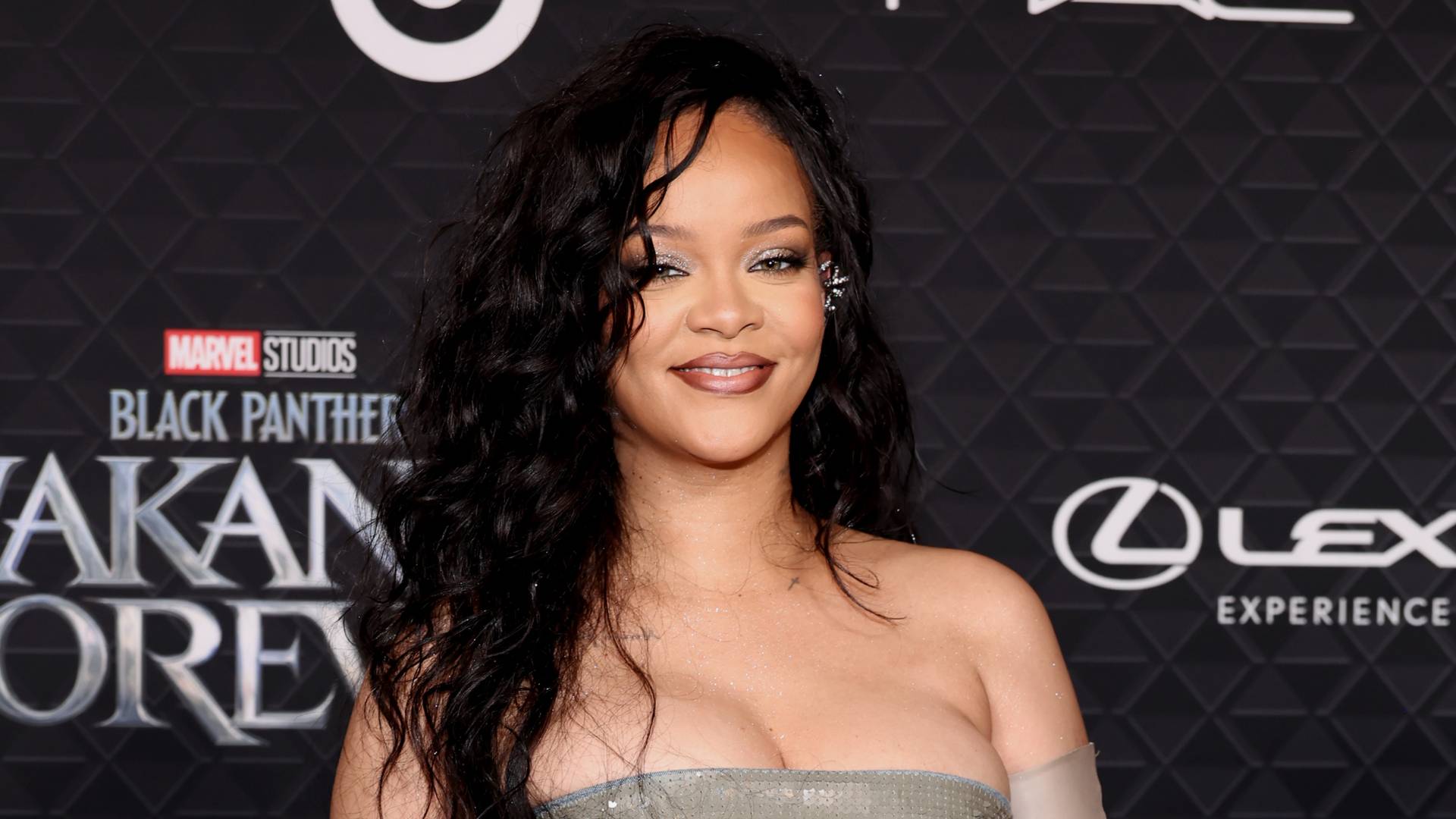 Rihanna is opening up about her motherhood experience months after giving birth to her first child with rapper A$AP Rocky.
"Life starts over when you become a parent, it's life that you've never known before," Rihanna shared with Access Hollywood on the black carpet of her Savage X Fenty Show Vol. 4 event. "[It's] not a chapter, it's like a new book completely."
The new mom went on to gush over her baby boy, who was born in May. "As he's learning you and learning the world, it's an amazing experience," she happily expressed. "When he looks at me in my eyes, my whole soul—I can't tell if it's cold or hot. It's just like dropping. It's amazing!"
According to the multi-hyphenate star, she was back to work three days after giving birth. 
"[I was] literally on a Zoom call for Savage because you know these are the things that can't wait," Rihanna shared before revealing her Savage x Fenty brand now offers both sportswear and loungewear. "If I didn't get on that call, honestly, we wouldn't have sport be a part of the show, so it was important to me."
During the candid conversation, the singer also admitted that although she wore heels during her entire pregnancy, it was another story after giving birth. "After you give birth it's like 'oh sh*t…this is different.'"
Check out the full interview below:
FYI: Rihanna's Savage X Fenty Show Vol. 4 premieres on Prime Video on Nov. 9.