Professor Denies Slavery Destroyed Black Families And Threatens Student Who Called Her Out
Kayla Renee Parker was horrified after her future was put in jeopardy by Judy Morelock.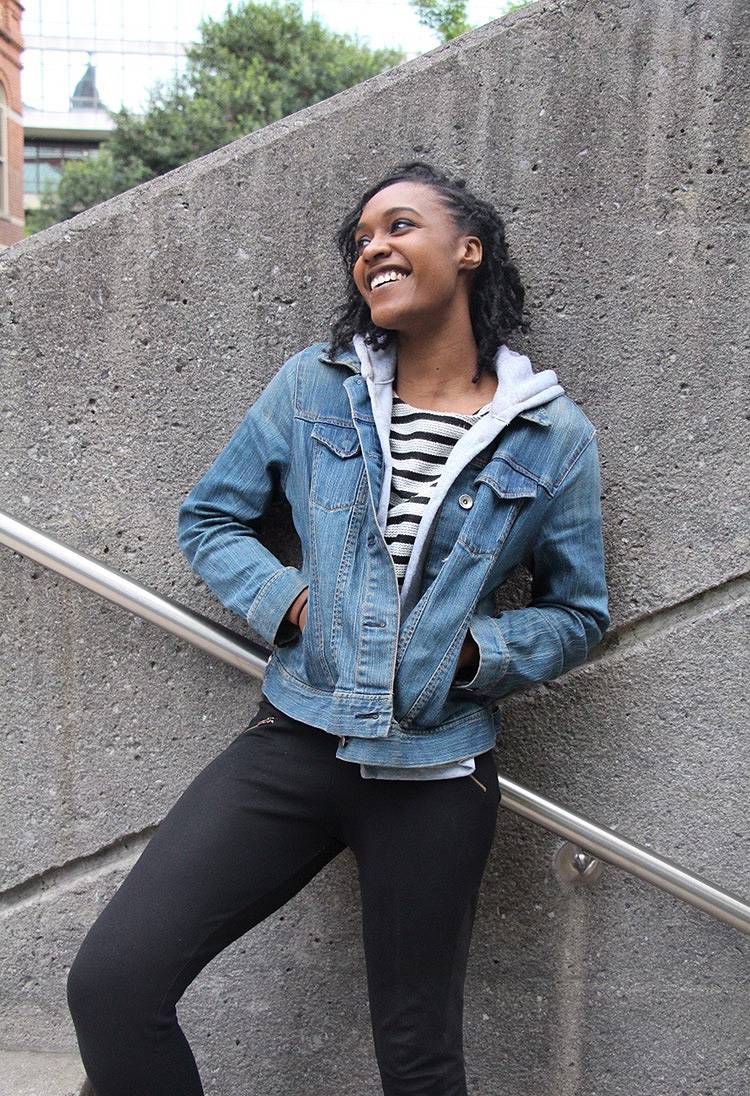 As a university professor, especially a Sociology one, should know a little something about the affects of slavery on the Black family dynamic.
Well, at the University of Tennessee, one instructor didn't seem to have her facts straight and got chin-checked by one of her students. Kayla Renee Parker was taking a quiz given to her by her professor, Judy Morelock, and one of the questions seemed like a slam dunk.
The question asked, "Historical research on African-American families during slavery shows that..." Parker answered "C": "Black family bonds were destroyed by the abuses of slave owners, who regularly sold off family members to other slave owners." Seems correct, right?
Not according to Morelock, who marked it wrong in favor of "D": "Most slave families were headed by two parents."
Wayment? What?... Those were a couple of the questions the UT senior asked herself, and then asked her teacher. Parker told BET about what went down initially.
"I remember seeing question 14 and knowing I had the answer correct. So when I got my quiz back, I almost instantly went to check number 14 and was astounded that she would mark C as incorrect," she said. "Growing up having read books, I know that, at minimum, family bonds were destroyed by the sale of slave family members."
Apparently, it was the only question on the quiz relating to slavery, so Parker went to her teacher to confront her about it. It was about principle.
"That, to me, is unacceptable. My ancestors did fight and die to have our history taught as some kind of slavery lite," she continued.
It became much more than a few encounters and disagreements about a test question, actually. Morelock decided to get vicious and slander Parker on Facebook (without using her name). Turns out, that'd be a big mistake.
Morelock said she was going to "get" Parker and even threatened to hurt her post-collegial job hunting efforts. After the University saw what happened, Morelock was let go under the guise that she had resigned. A local news site says, "the professor was relieved of her teaching duties in early April, officially retiring from the university." Before she left however, she had some parting shots for the class.
"In dramatic fashion, she emailed our class and said that because, a student (me) posted libelous and defaming comments about her on Facebook, that she has been placed on administrative leave and will likely be terminated at the end of the week," Parker described. "She said that the University decided she had no right no defend herself and that I had every right to impugn her character. However, because I am protected by FERPA, her commenting on my Facebook originally could have been a violation of that federal law. So, while she was not stating my name in her posts, they were very obvious threats of retaliation directed at me."
As for what she wants to come from this situation, Kayla Parker says she hopes that she raised awareness about whitewashing history.
"I mainly want to start a conversation about white fragility – especially white liberal fragility," she said. "Here was a Professor who was a supposed 'social justice warrior for minorities.' She marches at Black Lives Matter protests. She appeared to be an ally, for all intent and purposes. However, as soon as she was challenged, she forgot about all that and sought to put this Black girl back in her place. She swore to sabotage my future career prospects, to fight me, and to release all of my information online because I told her that she was diminishing the impacts of slavery. We have to continue to challenge our allies, because often times, it exposes wolves in sheep's clothing."
See Facebook posts and comments the professor made about her student below.