Police: Maryland Mom Slapped 13-Year-Old Daughter For Reporting Sex Abuse And Told Her 'Shut Up'
Mahlik "Moon" Kone was taken into custody on Monday.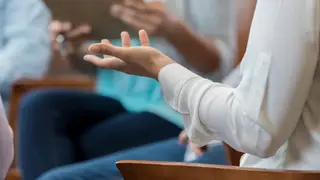 Recently released court documents reveal the tragic story of a 13-year-old Maryland girl who confided in her mother about sexual abuse involving a family friend.
According to WJLA 7, the teen told social workers in January that in 2016 Mahlik "Moon" Kone would frequently stay in the family's apartment where he would allegedly sneak into the girl's bedroom and initiate unwanted touching.
The girl, who remains unnamed because she's a minor, also told social workers Kone, who was allegedly known to carry a firearm, would threaten her with violence if she reported the abuse.
The girl says she eventually informed her mother about the molestation to seek support, but was slapped and told to "shut up." The mom, who has since died, also reportedly told Kone what her daughter had confided in her and it reportedly set him off.
"[The victim] advised the next night after she told her mother, Kone threw her against the wall, slapped her and threatened to do something to her if she ever said anything again," an officer with Montgomery County's Special Victims Investigations Division relayed in court documents, obtained by WJLA 7.
The court documents reveal Kone subsequently threatened more violence against the girl for telling her mother and reissued his warning not to tell anyone else.
Police have not shared information regarding the mother's death. Kone was taken into custody on Monday (June 17), six months after he was issued an arrest warrant.
Montgomery County District Court Judge Aileen Oliver reportedly granted Kone a $20,000 unsecured personal bond, which requires no monetary payment for release.
Instead, Kone could face a fine of the same amount if he fails to appear for a future court date. He's also reportedly been required to stay away from anyone under the age of 18 while awaiting trial.
He has a hearing scheduled for July 12.