BET Networks Debuts "Michelle Obama on a Mission: Impact Africa"
A new BET News program highlights the first lady's trip to Africa and the powerful way she inspired a new generation of leaders.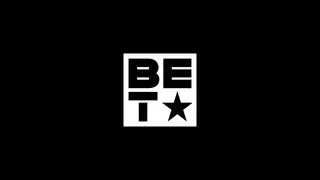 Throughout her travels to South Africa and Botswana in June, First Lady Michelle Obama captured the hearts of two nations as she sought to inspire young adults, and young women in particular, to become the continent's next generation of leaders. Her mother, Marian Robinson, her two daughters Malia and Sasha, and her brother Craig's two children accompanied Obama.

BET News correspondent Lola Ogunnaike traveled with the first family, documenting their experiences. Although some of their activities, such as a visit with former South African President and hero of the anti-apartheid movement Nelson Mandela, were private, Ogunnaike says that Obama was very generous with her time and provided more access than anticipated.
In the subsequent documentary, "Michelle Obama On a Mission: Impact Africa," which was previewed during the National Association of Black Journalists convention in Philadelphia on Aug. 5, viewers were given a rare, up-close-and-personal view of the first lady as she urged young adults to believe in their abilities and pursue their dreams, no matter their circumstances. The film highlights her willingness to share with the young women she met personal stories about her own upbringing, the self-doubt she felt when applying to colleges and any other experience that she believed would deepen her connection to them and lead them to realize that they can be whatever they want to.
At one point during the trip, Ogunnaike asked Obama, what it was like to be the nation's first African-American lady and watch herself becoming part of history.
Obama quipped that it often seems like she's looking at a different person—an interesting person she'd like meet. For her the focus of her life in the White House has nothing to do with being in the spotlight, but everything about how she can use that spotlight to help other people, she explained.
Members in the audience during the film's debut were as enamored and inspired by Obama and the documentary as the young Africans who had personally met with her or heard her speak.
Heather Jackson, a rising senior at Arizona State University, will be an intern in Obama's press office this fall and watching the film made her more excited than ever to have such a rare opportunity.
"Seeing the way that Michelle Obama cared so much and the way she was portrayed mentoring the youth and caring for them and how they reacted to that inspired me because even as she said, when you just love on a young adult or you show them some attention you can tell sincerity. I can tell when people are sincere with me," said Jackson. "The fact that she's so caring and people like that still exist and she's the first lady of the United States--the way it was captured really did move me."
Jackson also applauded BET News' new initiative to produce more deeply reported documentaries that take viewers into the lives of others and elicit visceral reactions.
"We need to be that platform for change, we need to be that platform for our people, especially for young adults like me who need to see raw things like that to inspire us," Jackson said.
According to David Scott, news director for BET Networks, the Obama documentary is just the beginning.
"We want everything we do to be as special as the film you saw tonight: quality, distinctive programs, that marry journalism and storytelling in an enrichening way that you won't get anywhere else," he said.