T.J. Holmes and Amy Robach Fate at 'GMA3' Still Undecided
The former news anchors were removed from the air after news broke about their romantic relationship.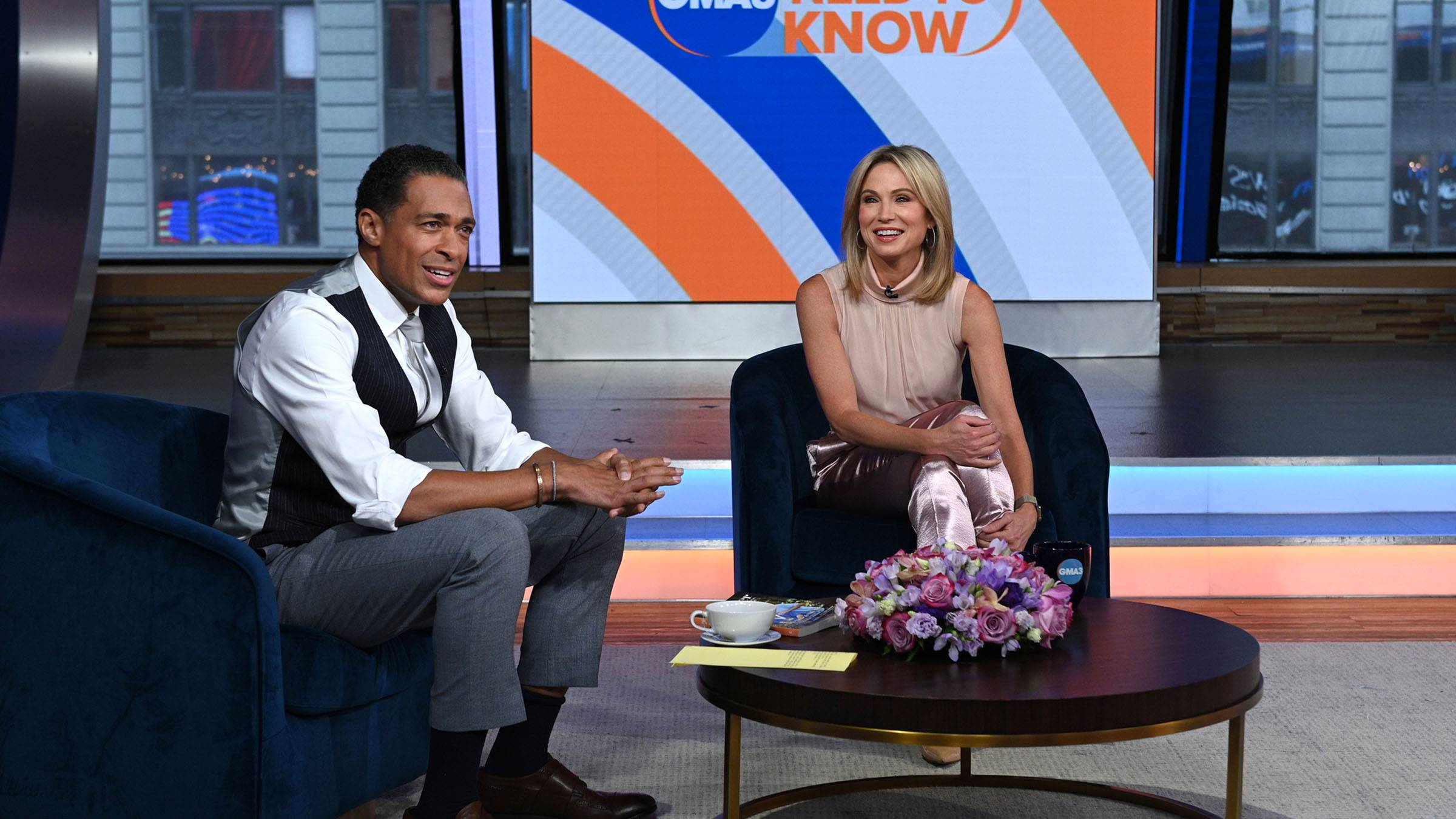 T.J. Holmes and Amy Robach's future at GMA3: What You Need To Know is still up in the air following the ongoing investigation of the pair's romantic relationship.
According to PEOPLE, ABC still needs to "figure out what degree of punishment is appropriate" after they were removed from the air nearly two months ago.
"A lot of higher ups at the show think they should be fired," the source reveals. "But the problem is they can't fire them so they're really in trouble and trying to figure it out."
It has been confirmed with the outlet that the co-anchors had "not been terminated" from the morning news program.
"There are no negotiations about their future. ABC is completing their investigation," the source said. "While it is unlikely they will return in the capacity they were in — the longer time goes on, it becomes less likely they will return — there are still open lines of communication and further discussions are being had about what will happen."
In case you missed it, back in Nov. 2022, Holmes and Robach sparked dating rumors after photos alleging that the couple was dating surfaced. The pair have not publicly commented on their relationship.
Since the news broke, Holmes and his wife, Marilee Fiebig, have filed for divorce. Robach and her husband, Andrew Shue, have not yet filed for divorce, but it was previously announced that they separated in August.