Black Father Defends Daughter's Hair From Racist Baby Momma
"My kid is more white in my eye."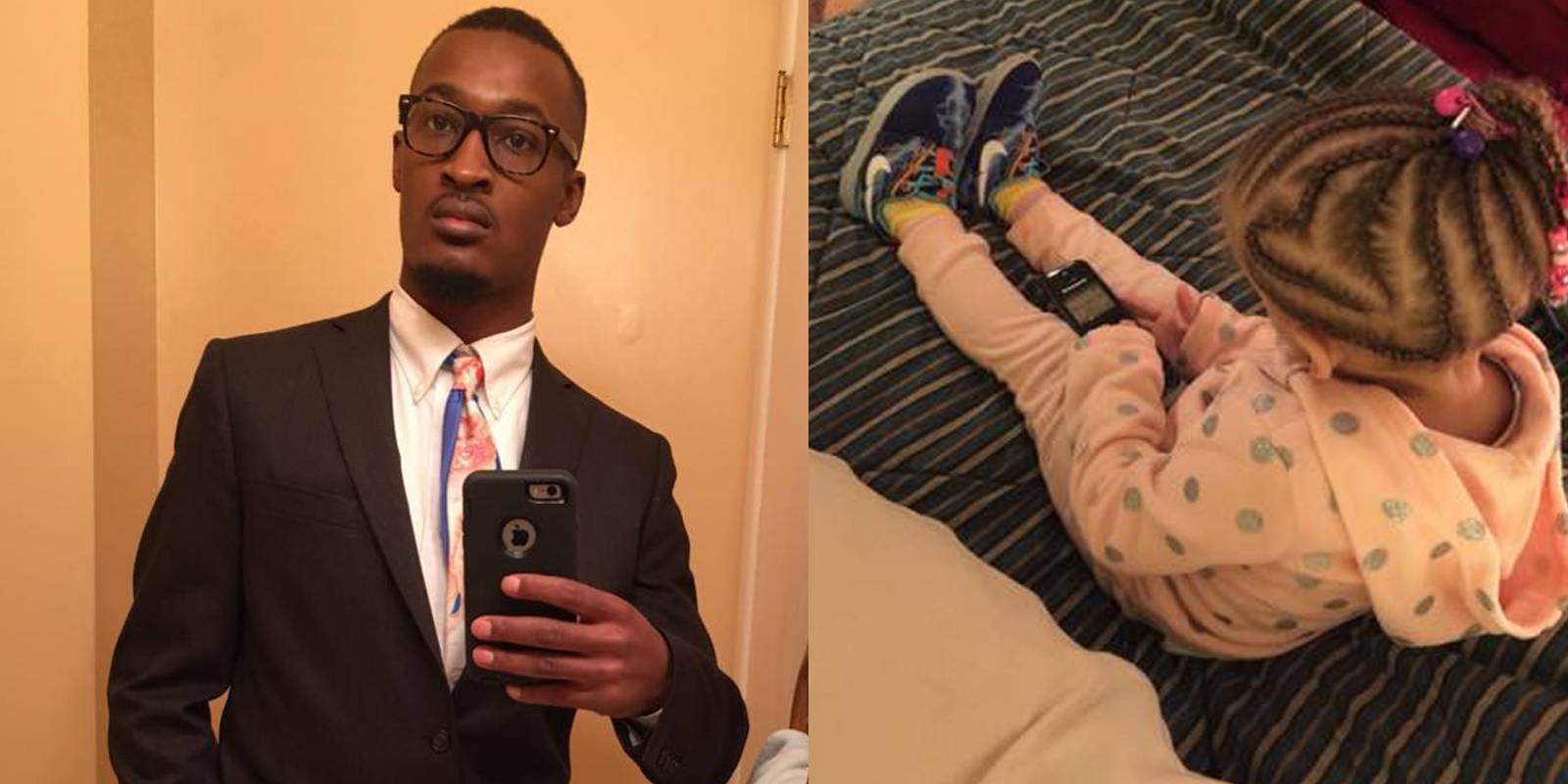 In a Facebook post that has since gone viral, a Black man named Nick Harris posted screenshots of a racist text conversation with his daughter's mother, who is white. Harris had taken their young daughter to get her hair cornrowed. The mother, identified only as "Babymom," responded cruelly, saying she did not want her daughter to have an "ugly black hairstyle."
In the screenshots, the responses from Harris's baby momma are racist and pretty disgusting, not to mention riddled with curses and typos. She also seems entirely unconcerned as to how this racism will affect her biracial daughter. To his credit, Harris seems to stay totally calm, despite the vitriol she hurls at him.
"She looks black and she's not!" writes the mother. "I hate that [s**t]."
"Go ahead treat her like a black kid and I'll treat her how I want," she continued. "U stupid." Brilliant discourse.
Harris held his own and made the simple, solid point that his daughter is biracial and her mother should be able to love all of her. "It's crazy that you can't accept the 'black' half of our child," he wrote. "She's not more white or more black. She's mixed, a beautiful mixed baby whose hair looks great in many different styles."
The conversation unfortunately continues, with the mother arguing that the hairdresser probably hurt her baby. She threatens to slap Harris, calls him a "f**kin idiot," and says that she would prefer her daughter's hair in a "French braid," meaning a style that white girls wear. The kicker? She says she doesn't have to "embrace that side" of her daughter.   
"It truly amazes me that you hate half your daughter," writes Harris. Us too. It's difficult to be biracial and to try to figure out how to want to define your identity. Having a racist parent must make it a depressing, exhausting challenge. We hope this woman changes her hateful views before her daughter gets any older. But judging from these statements, it doesn't seem too likely.