Sergio Hudson Is More Than The King Of Suits, Here Are 5 Things To Know About Him
Sergio Hudson is a name we have seen through his work, it's time we get to know our latest king of design.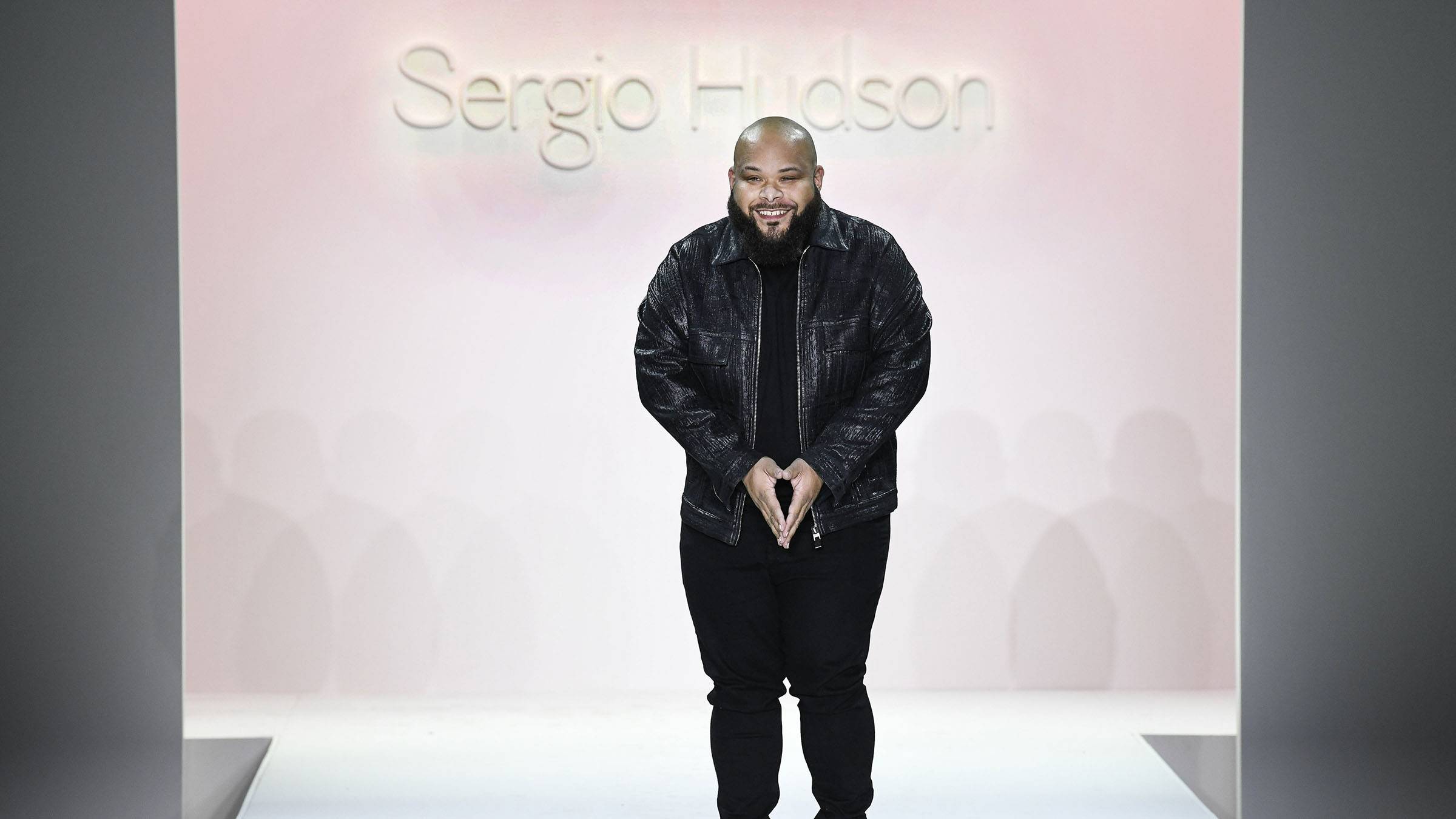 When my editor requested I write about Sergio Hudson, I must admit, I had to do my research. However, it took no time to learn that I had admired his work for years. His name has been stitched in boss suits worn by some of our favorites. Beyoncé, Michelle Obama, and Zendaya are just a few names that have worn his incredible designs. As I researched or casually Instagram stalked, I learned about Sergio's hard-working efforts and humble charm. Let's get to know our latest king of design. 
He's Constantly Showing His Appreciation To His Loved Ones

Sergio's increasingly successful career seems to not stop him from taking the time to appreciate his loved ones. The designer regularly takes to this Instagram page to post his work and appreciate friends, family, and those who have helped him throughout his career. His latest appreciation post as of date was to his mother. The happy birthday caption reads, "I would be nothing without you. Thank you for being the amazing woman you are."

He Comes From Humble Beginnings

Hudson grew up in Ridgeway, South Carolina. The inspiring fashion designer at the time attended Bauder College. He majored in fashion and graduated college in 2005 with an associate degree in fashion design - yes, educated King!! Shortly after, he began making a name for himself by making custom designs and styling clients. However, in 2013 his career took a wild turn when he won Bravo's Styled To Rock, produced by Rihanna. He launched his first brand in 2014, the Sergio Hudson Collection.

He's A Powerful Storyteller

"One day, people just saw me with my partner online. So I guess that was my coming out: Instagram." Sergio shared with Sarah Spellings for Vogue in 2022. His chilling story gave insight into the designer's sexuality, growing up in the church, and events that helped to shape how he presented himself to the world. The story was written as a personal reflection of the journey of the incredibly whole and humble designer we know today.

He Recently Attended His First Met Gala

After years of hard work and dedication, the designer finally attended his first Met Gala with KeKe Palmer in 2023. He not only made sure Keke showed out, he dressed several stars at the exclusive event. His roster included Keke Palmer, Lala Anthony, and Rachel Brosnahan - you better work, Mr. Sergio!!! Keke Palmer's dress was the talk of the night. She stunned in an old Hollywood style gown embedded with multi-colored Swarovski crystals. The dress had over 12,000 embellished crystals and came with a baby blue silk cover-up.

His Line At Target Is Nothing To Be Played With

"I design for every type of body." Sergio Hudson once told USA Today in an interview. His fabulous designs at Target prove just that! The 2022 collaboration included designers like Kika Vargas and La Ligne. Each clothing item speaks to each designer's style. Of course, Sergio didn't hold back his love for colors and patterns in his Target collaboration. Proving his celebration of style isn't just for the red carpet, but also for the everyday people who love style, period.