Money Monday: The Home Buyer's Toolbox
Take advantage of tools and resources that can help you prepare for home ownership.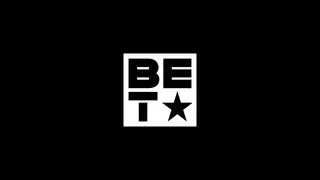 While it can still be a great time to buy home, consumers must get approved in a new environment of stricter credit standards and other guidelines. The most important step to approval is preparation. By taking advantage of tools and resources that are available, consumers can prepare themselves for the financial responsibilities of home ownership. Here are a few tips to fill your toolbox and help your reach that goal:
1.       Manage or build your credit foundation with the My Home Roadmap service.
No one seeking to own a home wants to be turned away. If you are not approved the first time you apply for a mortgage, it does not mean that the door to home ownership is closed. Get informed about your credit profile and work with financial coaching experts to identify options with Wells Fargo's My Home Roadmap service.
You don't have to be turned down for a mortgage loan to enroll. You may know that your current financial picture might present a roadblock to home ownership. For example, do you know you might have a tough time saving for a down payment? Do you believe you have too many financial obligations to purchase a home? Do you need to correct some past credit issues? All of these questions can be addressed during the financial coaching sessions in the My Home Roadmap service.   
Wells Fargo's My Home Roadmap service pays for phone-based financial consulting for two hours by a certified financial expert. Discussions are confidential and you can work together to understand your financial profile and how to improve it. In addition to the phone-based coaching, you will receive news and information from Wells Fargo Home Mortgage Consultants that provide more information to help you increase your knowledge about financial preparation for the mortgage loan process. 
2.       Websites can provide do-it-yourself learning opportunities.
Informed borrowers put themselves in a position to have a more pleasant experience when traveling the road to home ownership. Websites offer direct pipelines to information about the process so you can better understand the steps along the road to home ownership and enhance your conversations with a mortgage lender. For example, if you are a first-time home buyer you might tap Wells Fargo's My FirstHome program. Found at www.wellsfargo.com/myfirsthome, this tool is a self-guided journey to help you find out everything you need to know about the home-buying process, in your own way and in your own time.
Whether you are a first-time home buyer or this is your second or third home, you can find out about all about financing and what's available by visiting the Wells Fargo Online Learning and Planning Center. It can help consumers easily compare loan products; customize how they receive the information to best fit their learning style, see definitions of unfamiliar terms and share information from the site with trusted friends or family members.
3.      Don't travel the road to home ownership without help.
One of the best resources you can have is someone who knows the process and can help you along the way. A reputable home lender will answer any questions you have and make sure you have everything you need to make informed decisions about home ownership.  
This article has been prepared for informational purposes only. The accuracy and completeness of this information is not guaranteed and is subject to change. Since each individual's financial situation is unique, you need to review your financial objectives to determine which approaches might work best for you.
BET National News - Keep up to date with breaking news stories from around the nation, including headlines from the hip hop and entertainment world. Click here to subscribe to our newsletter.