Haiti Crisis Prompts UN Leader to Insist On Sending Special Forces
The police are largely ineffective against the gangs that have taken control of the country.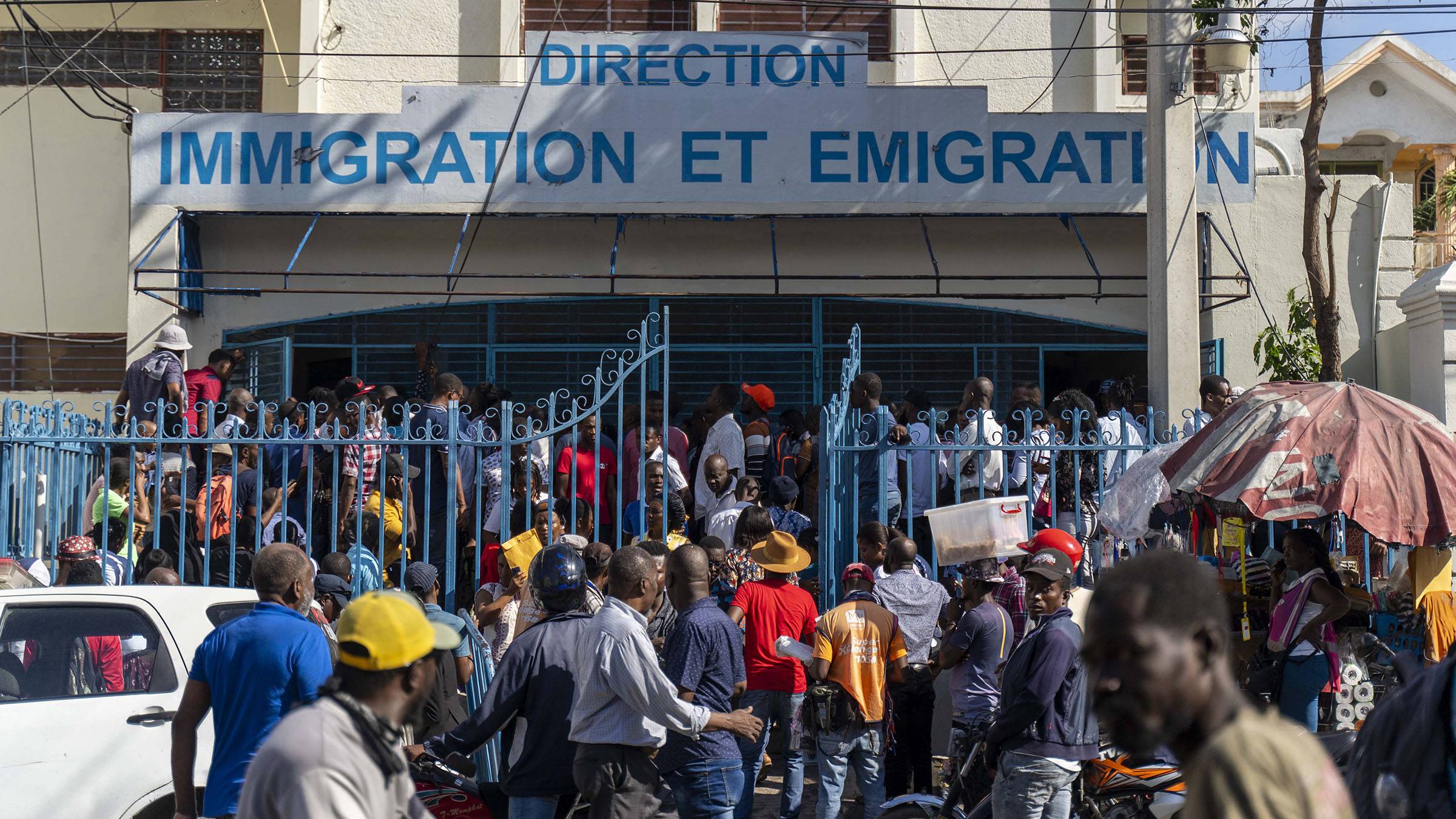 U.N. Secretary General António Guterres insisted on the deployment of an international specialized armed force to Haiti earlier this week.  He further called on governments to consider halting deportations as the Caribbean nation's situation worsens.
Gang violence and human rights violations have reached a "critical" level, according to a report on the U.N. Integrated Office in Haiti. The report was released a day before the U.N. Security Council was scheduled to meet and talk about Haiti.
While the gang-led siege at a major gasoline terminal from last year has ended, Guterres underlined that a special force is still required to guarantee that crucial infrastructure is not interfered with and that people can cast their votes in an upcoming general election.
"The people of Haiti are suffering the worst human rights and humanitarian emergency in decades," Guterres wrote.
Around 2,100 people were killed last year, a 35 percent increase  in reported killings from the year before. Additionally, 200 more people were kidnapped than the previous year. Part of the problem is that Haiti's National Police lacks adequate funding and resources. There are just 9,700 active-duty officers for the nation's population of more than 11 million people.
Guterres' report also points to internal police issues as well, "There are also allegations that a significant number of national police…may be associated with gangs."
Following the July 2021 assassination of  President Jovenel Moïse, Haitian gangs have grown in power such that police remain outmatched by their influence. Canada and the U.S. have offered training and resources including armored vehicles, but the police remain weaker than the gangs they wish to control.
Additionally, as the Associated Press reports, while Canada and the U.S. are the nations most expected to lend assistance, both have come out against sending armed forces to Haiti.
Along with gang violence and a rise in the number of starving people, Haiti is dealing with a severe cholera outbreak that has been made worse by deportations from nations like the United States and the Dominican Republic during the past year.
The council imposed sanctions on people and organizations that constituted a risk to peace and stability in Haiti late last year, including a prominent gang leader, but it did not take a vote on the deployment of armed forces as requested by Haiti's key leaders in October. Guterres, in early October, requested forces to Haiti. No country has yet responded.

Canadian U.N. Ambassador Robert Rae pointed to previous failed military interventions in Haiti and ongoing instability in the country. He insisted that solutions "must be led by Haitians and by Haitian institutions," according to Canadian newspaper The Globe and Mail.
With no democratically elected institutions left in Haiti after the terms of the remaining 10 senators expired on Jan. 9, Prime Minister Ariel Henry has promised he is working to hold general elections as soon as possible.
The names of the three individuals selected to the High Transition Council, which will select the interim electoral council as the first stage in organizing elections, were announced in a decree last week by Henry's administration. According to the decree, the council would also advocate for reforms in the areas of economics and human rights, develop and carry out a public security program, and provide benchmarks and due dates for the transition period.