17-Year-Old Georgia Dance Team Member Collapses And Dies On High School Track During Team Workout Session In 84 Degree Heat
Elyse Purefoy's teammates say she asked her coach for water several times but was denied.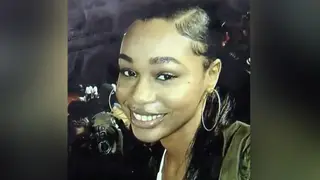 A Georgia high school dance team member collapsed and died during a team cardio workout in 84-degree summer heat.
On Monday June 10, Elyse Purefoy, 17, and her other dance team members were running laps at Arabia Mountain High School in Lithonia when she collapsed on the track. Once her teammates saw she collapsed, they called 911.
Purefoy was transported to DeKalb Medical Center, where she was pronounced dead on arrival, reported WGCL.
Her father Hank told the local news station he believes his daughter was extremely dehydrated. Several teammates also say Purefoy asked her coach for a water break several times during the workout, but she was denied.

Although school district officials did not address claims Purefoy was denied water, they did release a statement about her death.

"The entire DeKalb County School District community, and especially the Arabia Mountain High School family, mourns the passing of a member of the school's dance team. Our hearts and prayers are with the family during this difficult time," read the school district's statement, obtained by The Atlanta Journal-Constitution.

Purefoy's father said the rising senior had undergone a physical prior to joining the dance team. Her cause and manner of death remains under investigation, reported WSB-TV.

On Monday evening, Purefoy's friends and relatives gathered outside her home to remember and honor the teen.

"She was a beautiful spirit," Hank Purefoy tearfully told WGCL. "We're going to miss her."

Purefoy was not only a member of the dance team, but she also served as the captain of the school's cheerleading squad, while maintaining a 3.9 GPA, according to WSB-TV.

"Just last night I was helping her, I was helping her practice her stands for dance," her sister Elona Purefoy told WGCL. "Now she's gone."

While medical examiners work to determine Purefoy's cause of death, at least one of her friends believes she should have been allowed to have a water break during the workout.

"I think schools need to take it more seriously when they're hearing complaints from their participants," Arianna Ameler WGCL. "I think a lot of it is overlooked as you being weak."

An GoFundMe was set up to raise money for Purefoy's funeral. The page has raised over $10,000.

"The doctors did their best to bring you back but your heart just stopping working," the page reads. "Elyse you are a beautiful spirit. And we will miss you so much … There are no words to describe the hurt and loss we feel."