BET Awards 2022: 5 of Saweetie's Biggest Boss Girl Moments So Far
Check out why we're obsessed with the West Coast rapper.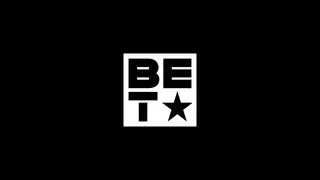 West Coast rising star Saweetie has only been on the music scene brief time, but her career is already filled with several boss moments. Whether it's appearing on magazine covers, creating viral moments, or standing up for her fellow woman, the "Icy" emcee always inspires us to be our better selves. Saweetie's boss mentality has already garnered her several awards and recognitions, including a BET Awards nomination for "Best Hip Hop Female Artists" during the 2020 and 2021 ceremonies.
Ahead of this year's BET Awards 2022, hosted by actress Taraji P. Henson on Sunday, June 26 at 8 p.m. ET/PT we're taking a look back at past winners, nominees, and everything in between. Check out our list of five of Saweetie's biggest boss girl moments so far.
She penned a viral phrase

Saweetie's rise to stardom included the catchphrase "Icy Girl" and "Girls" for her fanbase, which was on everyone's lips. According to the Urban Dictionary, an  Icy Girl is described as a "woman who is high maintenance and all about her money. She's always on her grind, determined to get what she wants, and looks good while doing it."

She made Jack Harlow stop in his tracks

During the BET Awards 2021, Jack Harlow stopped in his tracks while walking the red carpet to introduce himself to the female emcee, whom she had already been familiar with. Saweetie questioned why he was "shaking" while holding the rapper's hands, which he quickly denied.

She empowers other Black women

During an early Q&A with fans, Saweetie was asked, "Do you think dark skin women can be pretty." Angered that someone would even ponder such a thing, the rapper replied, "I was raised by dark skin women so I find this question insulting." She added, "I don't think they can be pretty. I think that they are pretty."

She stays booked and busy

Though relatively new to the music industry, Saweetie has graced several magazine covers and garnered brand partnerships with major companies such as Mac Cosmetics, Champion, Mcdonald's, and more.

She handles challenging situations with class

Following her break-up with Migos member Quavo, Saweetie handled her breakup announcement the only way a boss chick would, putting self-worth and self-love above all.

"'m single. I've endured too much betrayal and hurt behind the scenes for a false narrative to be circulating that degrades my character. Presents don't band-aid scars and the love isn't real when the intimacy is given to other women," she penned on Twitter.

Tune into the BET Awards 2022 Sunday, June 26 at 8 p.m. ET/PT on BET.