Pepsi & Mary J. Blige Announce HBCU Strength of a Woman Scholarship
The beverage company is donating $200,000 towards the initiative.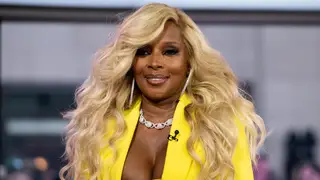 The company is donating $200,000 towards the first-ever PepsiCo x Mary J. Blige Strength of a Woman Scholarship as part of its continued mission to empower, elevate, and drive long-lasting change for women in need in the Atlanta area and beyond.
In addition, the organization is also seeking to uplift and fund local organizations in the areas of wellness, technology, finance, and the creative arts. Businesses include Silence the Shame, City of Refuge, Right Hand Foundation, and Earth Girl ATL.
"The whole mission of this festival is to celebrate and advocate for Black women," Blige said in a press release. "So to have Pepsi show up and show out in the way they do is overwhelming.  With their support for the Strength of a Woman Festival and Summit, we are able to pay it forward in so many impactful ways, and to be able to grant an HBCU scholarship for a deserving student is nothing short of incredible."
The beverage giant, the r&b songstress, and her team aim "to create joyful spaces where attendees and the women who inspire them are spotlighted and celebrated all weekend long, with contributions to culture and community designed to drive long-term impact."
The winner, a Black woman either aspiring to attend or is currently at an HBCU, will be announced later during Pepsi's HBCU tour this fall.
The second annual SOAW Festival will take place over Mother's Day weekend in Atlanta at State Farm Arena from May 11-14, and will feature performances by Lauryn Hill, Summer Walker, Muni Long, Lucky Daye, and Coco Jones.