Haitian Rebel Leader 'The Torturer' Arrested in Assassination of President Jovenel Moïse
The arrest of Miradieu Faustin is a breakthrough in the year-and-a-half long investigation.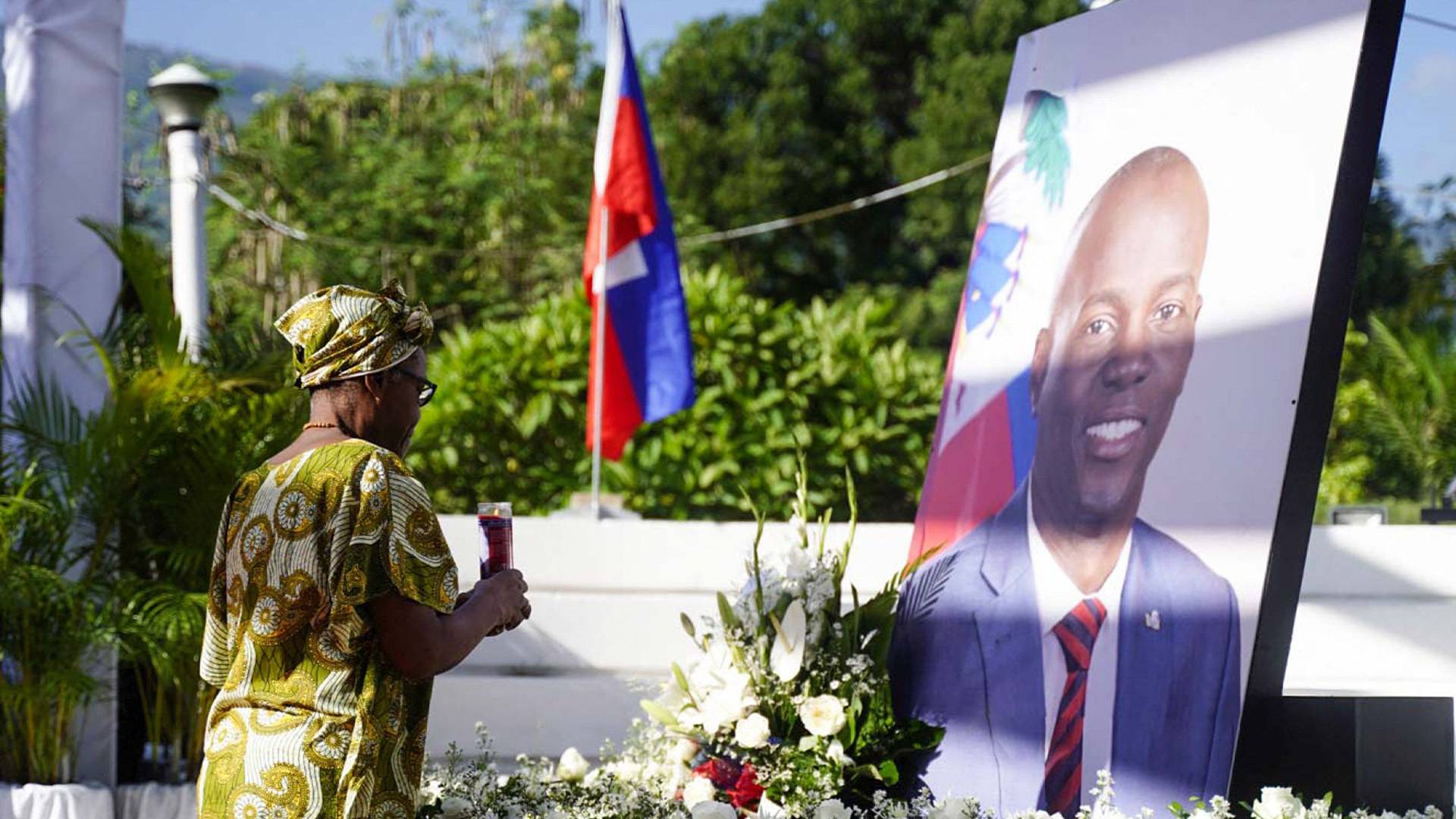 A former rebel known as "the torturer," who had a history of armed insurrection against Haitian presidents, was apprehended in connection with the murder of Haitian President Jovenel Moïse, according to the Haitian Times.
Miradieu Faustin, a former lieutenant in the Armed Forces of Haiti, was given the moniker "the torturer" after it was revealed in a human rights report by the Organization of American States that he had a reputation of brutalizing his political opponents, according to the Herald. Faustin also uses the names Faustin Miradieu and Faustin Mesadieu .
Along with Faustin, another former soldier in the Haitian army, Divisional Police Inspector Emmanuel Louis, was detained earlier this month for his alleged role in the planning that resulted in Moïse's brutal murder inside a bedroom in his own home on July 7, 2021, in the hills above Port-au-Prince.
These arrests mark the first significant advance in the Haiti case since the initial 44 suspects were detained in the days following the slaying.
The arrests of the two individuals and their ties to other important suspects and a significant gang boss further suggest a relationship between the homicide and Haiti's armed gangs, even though the reason for the president's murder is still unknown.
A Haitian-American doctor and pastor from South Florida accused of orchestrating the conspiracy, 18 Colombian nationals, and six members of Moïse's presidential security detail are among the defendants still detained in Haiti, where they have still not been legally tried after 17 months.
The Miami Herald, in a special project led by journalist Jacqueline Charles, cites information from a source with the Haitian National Police that 11 other police personnel are being sought "actively" by investigators in relation to the murder, and warrants have been filed.
Louis and Faustin were both detained as part of the ongoing investigation by investigative judge Walther Wesser Voltaire.
Voltaire, who was appointed in May, is the fifth judge to be assigned to the Haitian investigation, which has been hampered by a high judge turnover rate.
Police have both suspects in custody and are interrogating them to learn more about their claimed participation in the crime and how they are connected to the other suspects.
Former Haitian Sen. John Joël Joseph, a well-known opposition figure, has admitted to  U.S. officials that he helped acquire trucks and attempted to procure weapons for the operation. According to a U.S. criminal complaint document, he also acknowledged to FBI agents that he had met with several co-conspirators soon before they "embarked on the mission to kill President Moïse" during an interview.
Along with two other detained suspects, Mario Antonio Palacios Palacios, a retired Colombian soldier, and Rodolphe Jaar, a Haitian businessman and convicted drug trafficker, Joseph has entered a not guilty plea and is presently being held in federal custody in Miami awaiting trial on allegations that they planned to murder 53-year-old Moïse.
According to Haitian police, the president was murdered in his home by a hit squad made up of two Haitian Americans from South Florida and ex-Colombian troops. Moïse was tortured and shot 12 times. His wife, former first lady Martine Moïse, suffered critical injuries, but the couple's two children, who had hidden in a bathroom, were unscathed.
The chief of the palace guards, Dimitri Hérard, and the coordinator of the president's security detail, Jean Laguel Civil, were among those arrested shortly after and suspected of paying police not to report for duty or to disperse during the violent attack.
In a 124-page investigative report first received by the Herald, they are among a number of Haitian National Police officers who, throughout the attack, showed "no intention of defending" Moïse.
The police internal affairs agency suggested earlier this month that a number of officers involved in the attack or assigned to the task be dismissed or punished.