Jeezy to Release A Memoir
The rapper promises that the book will 'motivate the hustlers, entrepreneurs, and believers.'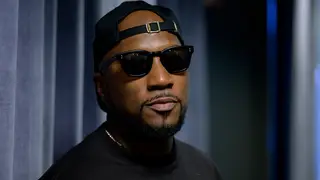 Legendary rapper and one of the founding fathers of the trap music genre, Jeezy, has always taken steps to elevate during his lengthy career. He is finally sharing his tools and insights into how he constantly reinvents himself and comes out on top.
In his new book, Adversity for Sale: Ya Gotta Believe, set to be released on August 8. The Atlanta rapper is sharing what he learned with those coming up behind him for the first time so they don't make the same mistakes he did.
From a young age Jay "Jeezy" Jenkins learned how to hustle to get what he needed and also to offer somebody else a piece if you're eating. These principles helped him not only climb the Hip-Hop and R&B charts but also become a leader within the Hip Hop community.
His story also offers some rules and principles he used to get him through his most challenging days such as how to surround yourself with people who believe in your success, finding the lesson in every setback in order to move forward and how changing your mindset can impact your life.
"Sometimes you have to go through some things—even some things that are excruciating and that you think you'll never survive—in order to get where you want to be," said Jeezy in a press release.  Through this book, his goal is to give everyone from the block to the boardroom a message of hope to get through their days.
Adversity for Sale will be available in hardcover, ebook, and audiobook with Jenkins narrating on August 8. You can pre-order today on Harper Collins' website.