Django Unchained Actress Charged With Lewd Conduct
Daniele Watts could now face jail time.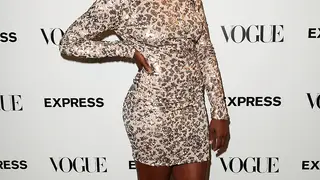 The drama involving Daniele Watts continues. A month after being cuffed and questioned about accusations that she and her boyfriend were having sex in public outside of CBS studios, the Django Unchained actress and her beau are being charged with lewd conduct.
Watts railed against the L.A.P.D., calling them racist after an officer cuffed her following complaints that she and her boyfriend were having intercourse in a car in Studio City. Watts denied it, claiming they were only making out. While being questioned, Watts walked away from the officer and was eventually handcuffed and brought back to the scene.
After prosecutors heard the audio of the incident, read the accounts of various witnesses, and saw photos of Watts straddling her boyfriend, both were slapped with charges of lewd conduct in public. If found guilty both could get up to six months in jail.
Watch Kevin Hart in a new episode of Real Husbands of Hollywood every Tuesday, 10P/9C.