This Day In Black History: Dec. 1, 1955
Rosa Parks is arrested after refusing to give up her seat to a white passenger.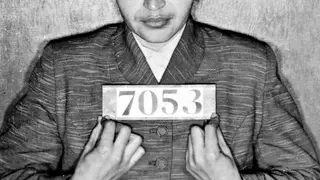 On this day 65 years ago, Dec. 1, 1955, Rosa Parks refused to give up her seat to a white passenger on a Montgomery, Alamba bus and was arrested. Her courageous stand against racial injustice sparked a 381-day boycott of the Montgomery bus system and led to a 1956 Supreme Court decision banning segregation on public transportation.
Four days after Parks, who was 42 at the time and a member of the NAACP, refused to give up her seat, a protest began on Dec. 5, 1955. The boycott, which was led by Martin Luther King Jr., lasted until Dec. 20, 1956. It was considered one of the first large-scale demonstrations for civil rights in the United States. In addition to using private cars, some rode bikes, walked or even rode mules or drove horse-drawn buggies. Some people also hitchhiked.
Across the nation, Black churches raised money to support the Montgomery bus boycott and collected new and used shoes to replace the tattered footwear of Montgomery's Black citizens, many of whom walked everywhere rather than ride the buses and submit to segregation laws.
It should also be noted that on March 2, 1955, a fifteen-year-old high school student named Claudette Colvin, who was already sitting in the back of the bus, refused a bus driver's order to surrender her seat to white passengers coming on board. The bus driver called the police and she was forcibly removed.
As a member of the NAACP, Rosa Parks helped to collect contributions for Colvin's legal fees.
Over the years, Parks was honored with some 43 honorary doctorates and many prestigious awards, including the Martin Luther King Jr. Nonviolent Peace Prize. In 1996, President Bill Clinton awarded her the Presidential Medal of Freedom.
Rosa Parks passed away on October 24, 2005 at 92 years old.