Romney, RNC Haul in $100 Million-Plus
Mitt Romney and the Republican National Committee combined to raise more than $100 million in June. It is second straight month they have outpaced President Obama and the Democrats.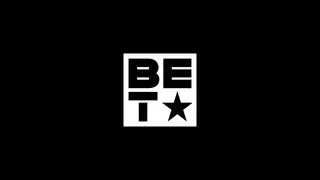 DES MOINES, Iowa (AP) — Republican presidential candidate Mitt Romney and the Republican National Committee combined to raise more than $100 million in June, two GOP officials said Thursday, a striking number for a challenger who for the second straight month outpaced President Barack Obama and the Democrats.
Given the pace of Obama's heavy advertising spending and Romney's focus on husbanding his resources, the imminent Republican nominee's fundraising put him on pace to reach Obama's impressive cash reserves this summer, just as most voters begin tuning in for the fall campaign.
Romney, while enjoying a financial bounty with money raised directly for his campaign and the RNC, was also getting help from outside "super" political committees working in his favor. Taken together, the groups' fundraising strength means Romney could have a permanent financial advantage over Obama, who could be the first president in history to be outspent by his opponent.
The totals showed Romney picking up the pace after working in April and May to bring Republicans together following a bruising battle for the Republican nomination. The campaign in concert with the RNC had set $100 million fundraising goals for June and July, and appeared to have met the first.
Obama and Romney have raised more than $350 million combined toward the election — a pace expected to exceed $1 billion by November. That's factoring in hundreds of millions in expected contributions to political parties, joint-fundraising efforts, super PACs and nonprofit organizations.
Romney officials have privately said the governor's national committee was on track to raise $150 million in a period spanning roughly April through June. Those officials told donors there were few states that haven't broken internal fundraising records, and they expressed confidence the campaign could close its cash-on-hand gap with Obama's re-election effort.
Meanwhile, a joint-fundraising committee with the GOP, known as the Romney Victory Fund, has hosted more than 100 events so far, including a Boston fundraiser on May 24 that pulled in $7 million. Romney starting raising money with the Republican Party in April.
Obama himself broke fundraising records four years ago, pulling in $750 million for his last campaign, including a record $150 million in September 2008. To be sure, Obama also has super PACs working in his favor — notably Priorities USA Action, run by a former White House aide — although the groups have yet to catch up to the fundraising benchmarks of their GOP counterparts.
Pro-Romney super PACs like American Crossroads and Restore Our Future have spent tens of millions of dollars on TV ads critical of Obama in key states, and the groups expect to spend more as November approaches.
The Obama campaign has spent nearly $71 million on advertising from April through last week, part of an overall $90 million effort by Democrats on the presidential race, according to ad-spending reports provided to The Associated Press. Romney's campaign has spent far less, $15.6 million, with super PACs making up the rest of the roughly $68 million for Republicans.
Obama leads narrowly in a number of closely targeted battleground and swing states. But Romney has crept closer to the Democrat in national head-to-head polls since essentially locking up the nomination in April.
Neither Obama nor the Democratic National Committee has released what they raised in June. However, it's expected that they will not report having raised $100 million.
In May, Romney and the RNC raised a combined $76.8 million, while Obama and the DNC brought in $60 million. A full accounting of the campaigns' finances is due to the Federal Election Commission by July 20.
Romney's campaign declined to verify the total, which was confirmed by Republican officials who asked not to be named because they were not authorized to release the information. Campaign officials said they planned to release their fundraising totals for June next week. Politico first reported the figure.
Obama spokesman Ben LaBolt said Romney was leaking the figure to distract from other issues.
"Americans are less concerned about how much money he raised to get himself elected and more interested in what he would do after repealing health reform," LaBolt said. He was referring to Romney's pledge to repeal the health care law enacted by Obama in 2010, which the Supreme Court upheld last week.
BET Politics - Your source for the latest news, photos and videos illuminating key issues and personalities in African-American political life, plus commentary from some of our liveliest voices. Click here to subscribe to our newsletter.
(Photo: AP Photo/Charles Dharapak)